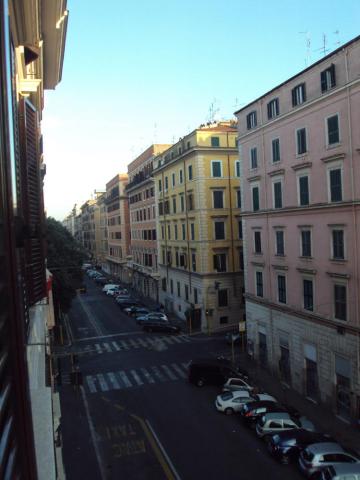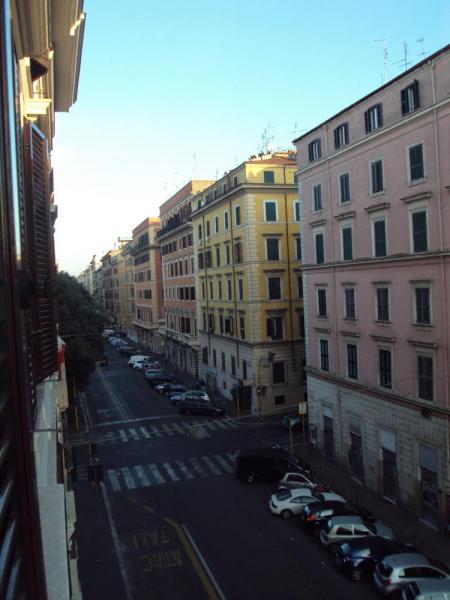 Today we wake up farely early to make sure we are at the Colesseum before the crowds. First we head to the train station to figure out what time we need to be back to get the train to Pt. Civecchia.
On the way, we of course have to stop at a local café for an espresso. I feel like a local as we enjoy our coffee among other patrons on their way to work. The only difference is that we take our espressos to go (totally an American thing to do).
The walk to the Colesseum takes us about a half hour. It is fun to navigate the streets of Rome. The buildings here are beautifully painted and flowers and plants cascade from almost every balcony.
The Colesseum as well is something of beauty. It is surreal to picture it in its hay day busseling with roman guards, the wealthiest and poorest people of Italy as well as the latest Roman emperor.
Standing in the middle with the grandstands surrounding you, one can feel the excitement of the arena and anticipation of the upcoming battles.
As the Colesseum gets busier with tourists, I can also imagine the magnitude of the crowds gathering to watch the next battle.
After the Colesseum, we look for a pizza restaurant that has great views of the plaza that was recommend to me by a client from Italy. We don't find the restaurant but get a great view of the city and some of the parliament buildings.
On our way back to the hotel, we stop at a local restaurant that has outdoor seating. The owner is very animated and goes to great lengths to speak English with us. I love traveling for this exact reason; finding a local restaurant and conversing with a local despite the language barrier. The owner informs us the smoke ring on our table is from a tear gas bomb during the recent protests in Rome. It is crazy to imagine thousands of people stood at this very spot only weeks ago protesting their dull economy.
After gathering our bags, we head to the train station. The train ticket is only $9 EU and takes about an hour an a half. I think trains are one of the best ways to see the country.
Once we get to the boat and make it through orientation, it is time for our first of many fabulous dinners.
Tonight, we rent a movie. It seems so lame but we are on a date week so we are living it up!
Travel tip: Trains can be efficient and cost effective