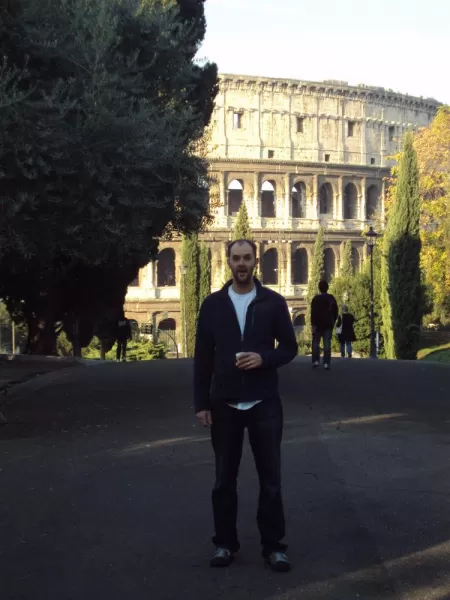 Knowing for sure that today was a holiday and that many things would be closed, we booked a shore excursion through the boat. We went to a small family owned vineyard. The property has been in the family for 20 years with them starting to make wine the last 7 years. It was such an interesting tour. They grow 4 types of grapes and all of the grapes are soft pressed to make the wine. The wines are also distilled in metal containers so they have a cleaner finish. We buy 3 bottles of wine and I am amazed how inexpensive they are.
It is during this tour, we meet a wonderful couple from Germany. It is fun to visit with them about their lives and what they have enjoyed most on the cruise.
While we are the youngest onboard the boat, we are finding if we are willing to visit with people and ask them questions, we can make fast friends. It also helps with the baby bump to talk about as an ice breaker.
This afternoon, we head back to the boat in time to swim in the Mediterranean. While the water is cold (not as cold as Montana's lakes and rivers), it is great to go for a swim and act like kids!
Travel tip: Swimming in the Mediterranean in November is possible but cold...go for it!