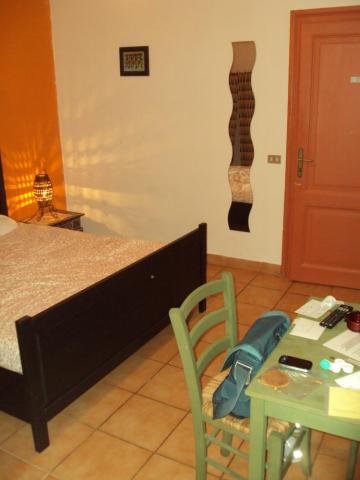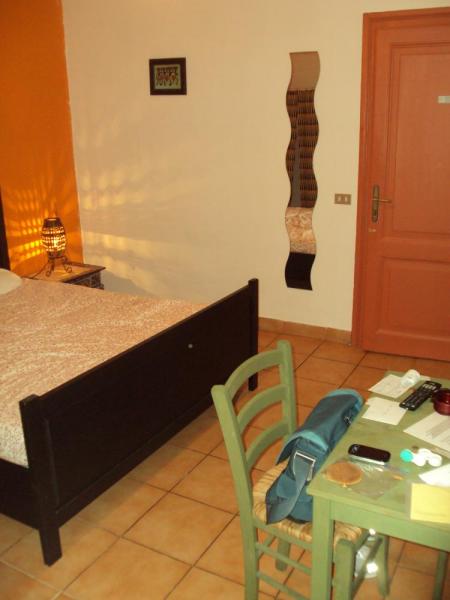 We touched down this morning and I am so happy to be on the ground and off the plane. After going through customs, and being super concerned and disappointed customs officials did not give us an entry stamp, we set out to find our luggage. Apparently a lot of flights land in Rome at 10:30 AM as there are 3 courosels of luggage. We finally find our luggage and it is time to get to the hotel to rest. Let the adventure begin.
The taxi driver is great and tries to speak English with us giving us a brief tour of the city. The hotel is similar to bed and breakfast but in an apartment. We have one of the rooms down the hall from the main living room but we do get our own bathroom. Thankful for an eye patch, ear plugs and leftover affects of Dramamine, we rest for about 4 hours.
First order of business when we wake up is to freshen up. The shower feels like the ones you take after a long work out or a 3 day camp trip.
Second order of business, find a city map and make a plan for tomorrow. We head out on foot to the train station to get the schedule for tomorrow. Then the rest of our time is spent exploring the main part of Rome on foot. It is a beautiful city and the locals are out for their Friday night stroll.
We stop at one of the many outdoor cafes to have dinner. Of course we had to try the pizza. While decent, it reminds me of the cheese pizza from school lunches in high school. Not quite what I expected. Kurt ordered a beer to go with his pizza. Except he ordered a litre instead of a pint. He didn't have much room for the pizza or the beer after drinking about half. And I forgot you have to specify your water with gas or no gas.
The Gelato was everything I expected and more!!
The first of our many adventures to come!
Travel tip: A Litre of beer is a lot of liquid