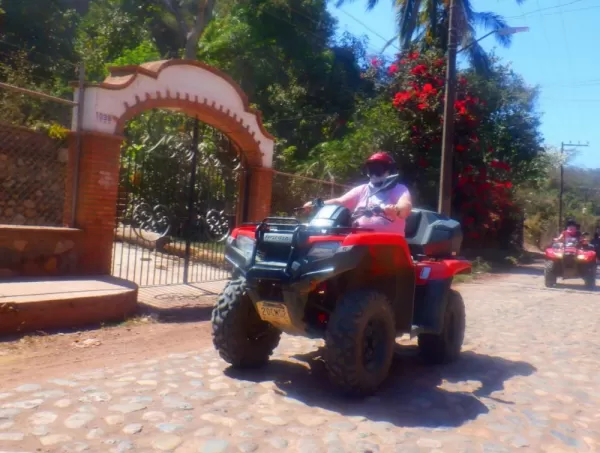 Admittedly I was a bit nervous coming in to today. We would be ATVing as a family with 2 brand new drivers- my 74 year old mom and my 18 year old daughter. I wasn't sure of the safety standards in Mexico and worried that my mom might have trouble operating the ATV or negotiating the city streets as I knew we would be departing from the center of town.
I needn't have been worried. Mom decided that ATVs are the best (and wants one for home!). We traveled out through the city and the guides stopped traffic (thankfully.. since Puerto Vallarta traffic rules seem to be that the car that can get their first gets to go) as we worked out way to the smaller suburbs along cobblestone streets. We passed by several beautiful neighborhoods with bright colored homes, stray dogs, and kids playing in the alleys. My daughter loved experiencing this less touristy side of Puerto Vallarta where locals were hanging out their laundry or gathering at a small cafe.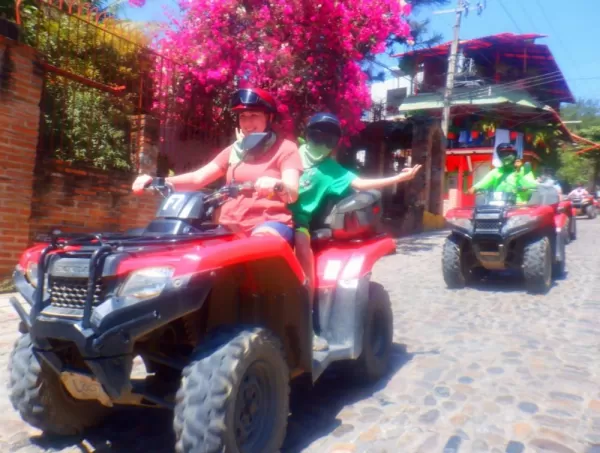 Past the local neighborhoods the guides led us to the highway out of town and we got a (thankfully brief) opportunity to try out the speed of our ATVs on the freeway. We made our way along to the Sierra Madre Mountains just out of town and a dirt track that lead up to a hacienda.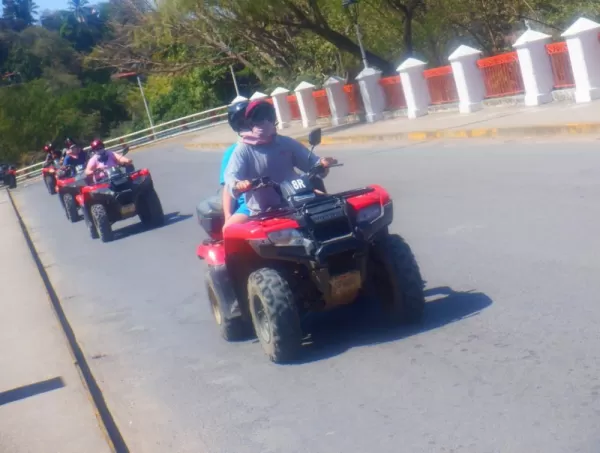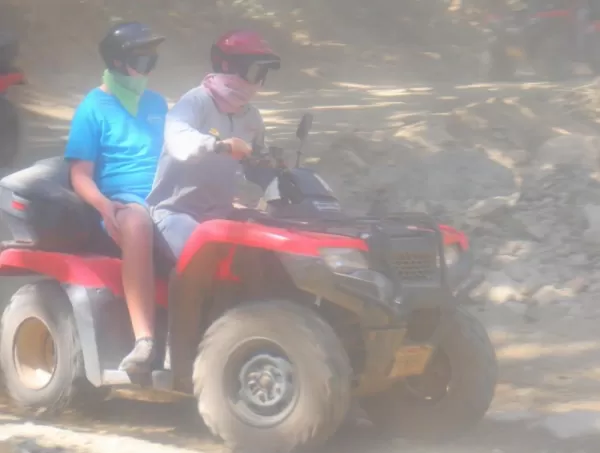 Once at the hacienda we took a break from the dusty trail to enjoy some drinks and a free tortilla making class.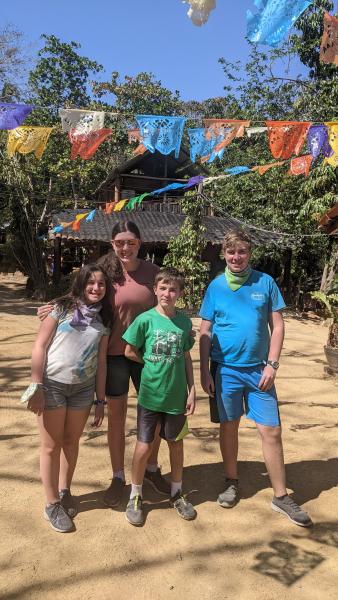 My daughter and I both tried our hands at making the tortillas and then got to enjoy them with some incredibly fresh salsa. I was amazed that the young woman assisting in the cooking class remembered exactly which tortilla we each made and specifically handed us our own creations.