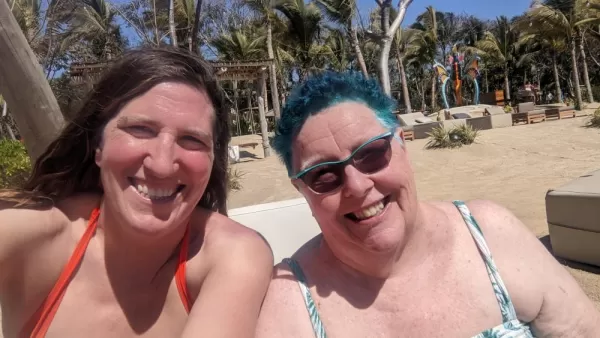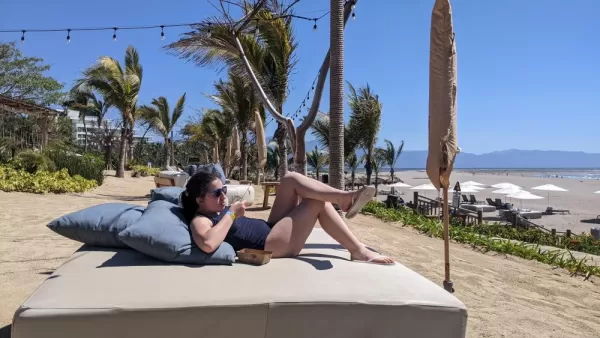 Today we enjoyed all the beaches of Puerto Vallarta have to offer. The water temperatures and waves are perfect for boogie boarding and I spent much of the day riding the waves again and again. As a mom of 4, I seldom get out of my head and bouncing in the waves was a perfect way to shut down my worries.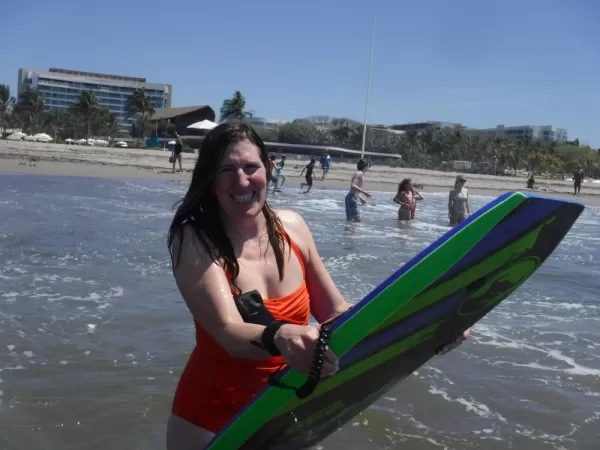 Puerto Vallarta is home to a replica of the Columbus ship Santa Maria. The ship has traveled across the Atlantic and has settled into the port of Puerto Vallarta where they host evening pirate shows, traveling out into Banderas Bay for a dinner cruise. Every family is assigned a personal pirate and ours, Alligator, was exquisite.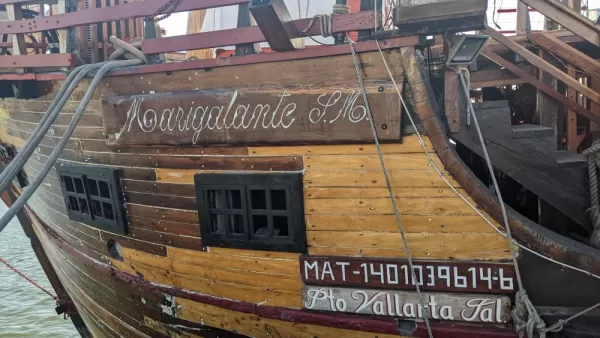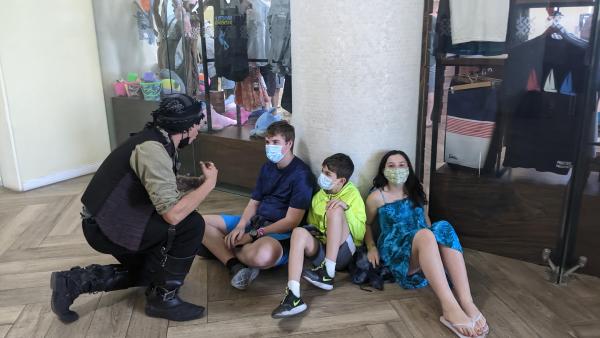 My mom tends to walk much slower than my 6 ft tall kids and quickly gets left behind. Alligator immediately noticed her in the back of the group approaching the ship and said 'this will never do'. For the rest of the evening, she was 'Mi Esposa' (his wife) and he personally escorted her everywhere. She was beaming!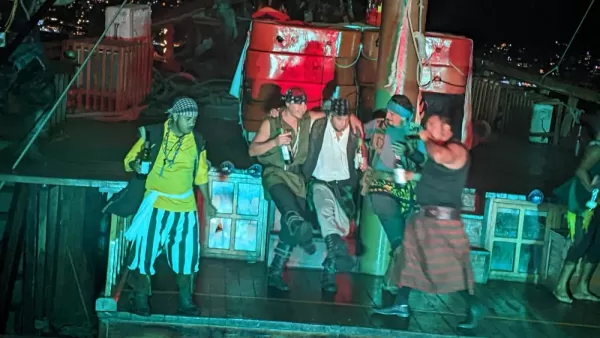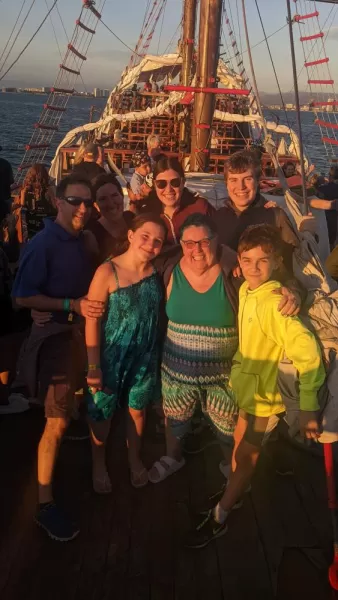 Onboard the pirates were fantastic musicians including a violinist who could give Lindsey Stirling a run for her money. Dinner was less exciting, but the ambiance traveling in the hull of a pirate ship with lively musicians was unbeatable.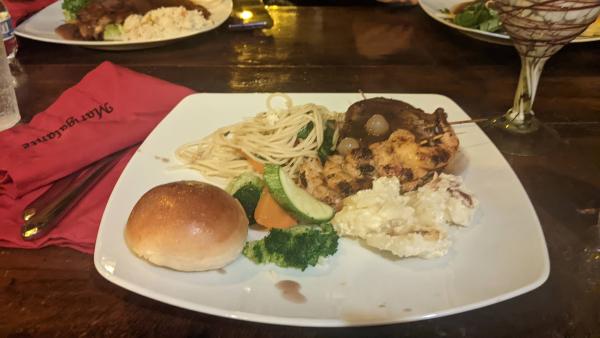 All around, the staff were incredible and they even let my son drive the ship!