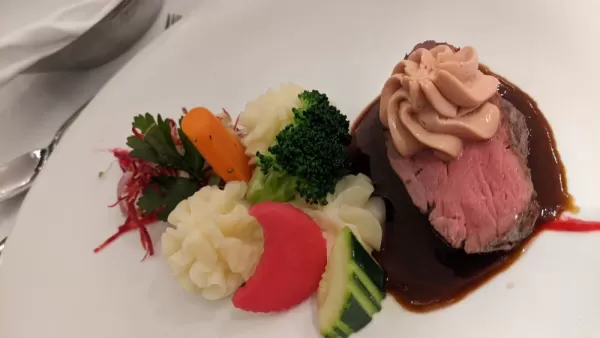 I don't usually dedicate two posts to food, but this trip really warrants the distinction. We ate delicious local cuisine ashore but also finely crafted gourmet local and international specialties onboard. 
Starting the cruise on Thanksgiving with a large American contingent, the AmaLucia chef made sure to prepare some Thanksgiving inspired specialties. Pumpkin mashed potatoes, stuffing with figs, pumpkin apple pie... Oh, soo delicious! As we found on all our meals onboard, the chef also took exquisite care of presentation and nearly every meal found a way to include most colors of the rainbow on a single plate.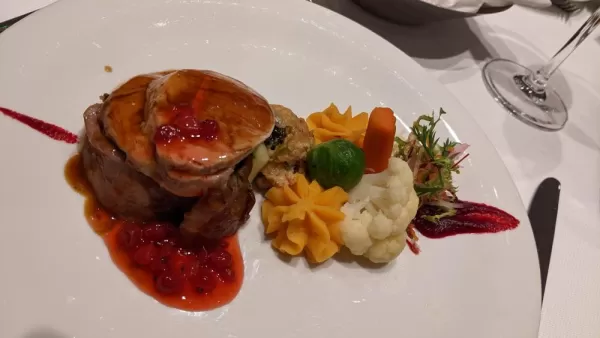 The AmaLucia has several dining locations onboard as well as a wide variety of menu choices. Travelers can opt to eat in the main dining room where most food is plated and ordered off the menu. They are beginning to  offer a few buffet choices again for breakfast and lunch such as fresh breads and an omelette station. For dinner, the main dining room always has 5 courses to choose from- appetizer, salad, soup, main and dessert. Red and white wines are included and paired with meals, as well as some beers and other bar beverages.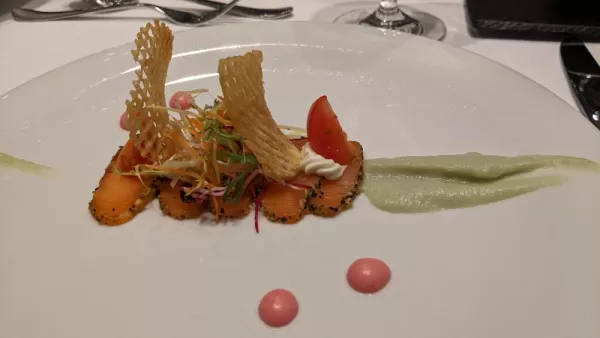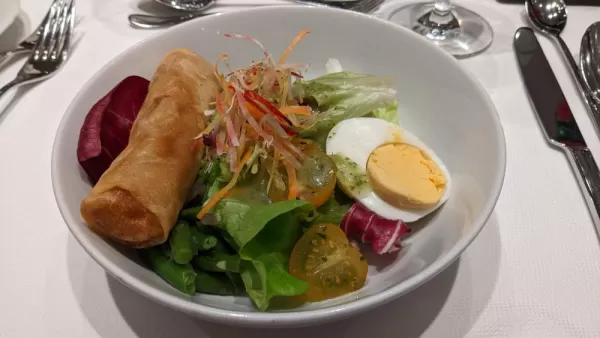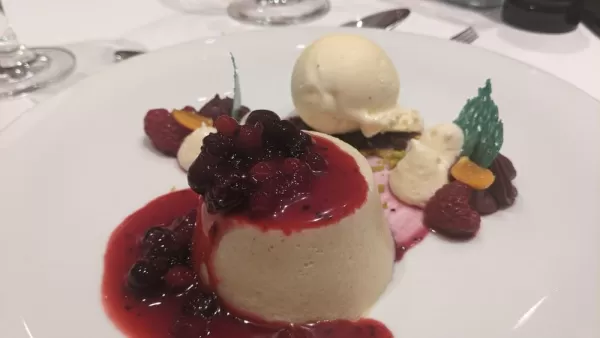 Upstairs, there is a more casual bistro that offers 'lighter' fare for lunch and a beautiful view with full length windows on 3 sides. There travelers can choose from simpler fare such as sandwiches, salads, pizzas and pastas.
The AmaLucia also has a private, Chef's Table, dining room in the back that hosts up to 20 travelers at a time for a more intimate 7 course menu with varying wines to accompany the different courses. Because the menu stays the same every night, travelers are encouraged to sign up once during their cruise. I decided to try the Chef's Table on my birthday and we were the only ones there for a private dinner. In addition to the 7 courses, the chef served me a personal birthday cake!