As we arrived at our last camp, Xugana Island Lodge, I could not believe that we were nearing the end of our trip. Time flew by! Xugana Island lodge is a beautifully located lodge, right in the middle of the Okavango Delta. The only way you can get to the lodge is by boat, as it is situated perfectlyon an island.
We hopped off the plane and were greeted by our guides who led us to the boat that was going to take us to our final resting place. As we zig-zagged through the papyrus plants that lined the water, I became lost in the beauty of Botswana. Botswana is one of the purest places I have been to. The people are so proud of their home country, the land is well preserved, the animals protected. We glided into camp just in time for lunch (I swear I ate better on this trip than I ever have before)! Our afternoon activity was a makoro ride. The Makoro is a type of canoe that is used along the Delta. They are traditionally made by digging out the trunk of a large tree. They are propelled by "polling" through the water.
As we made our way through the delta on the Markoro, the air was filled with croaking. I asked my guide to point out a frog, as I could not find any. All of a sudden he stopped and pointed to a reed that was maybe 20 feet away. The tiniest frog that I have ever seen was resting on th reed, camouflaged. I have absolutely no idea how our guide spotted the frog, it was amazing.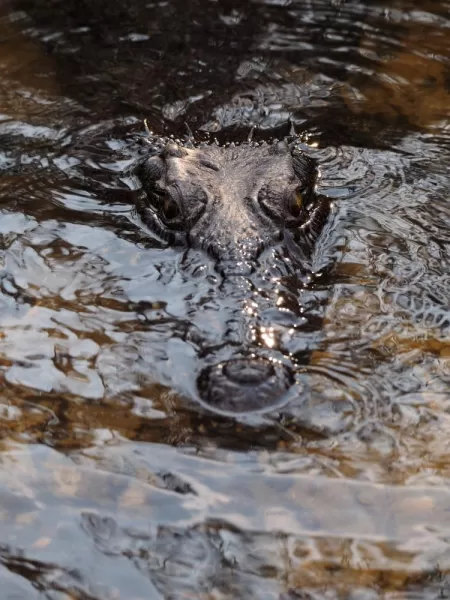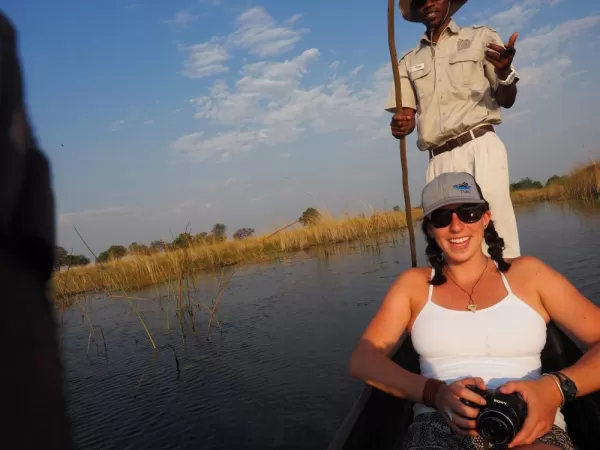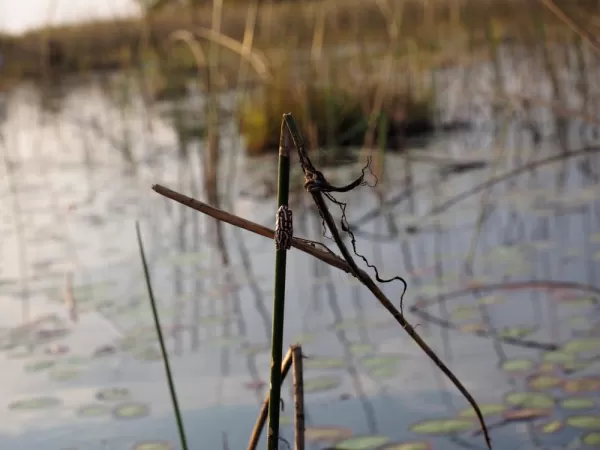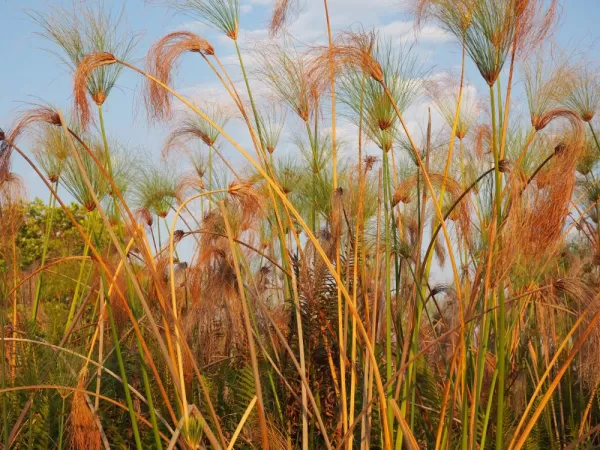 We went back to camp after our Makoro ride and turned in for the night, excited about the day ahead. Little did we know, the next day was going to be filled with excitement. We started our morning off with a walking safari. A couple we had met at the previous camp traveled with us to Xugana, and they were questioning the safety of the walking safari. Our guide assured us we would not see any predators, and he was correct - for the most part. The walking tour lasted around two hours, covering quite some ground. We saw giraffes, an elephant, and many antelope. As we were ending the walking tour our guide received a message over the radio. There were eight Lions on the runway. Our guide rushed us into the boat as we took off for the runway. When we made it, the two people who manage the runway said they ran off in a different direction, but that they were still close. We took off on foot, as there are no safari cars at this lodge (remember, it is an island)! My heart was racing - we were on foot trying to find EIGHT lions. Our guide spotted them about a quarter of a mile ahead of us. The two guys who manage the runway have a small pickup truck that they use. Our guide ushered all six of us into the back of the pick up truck, as he quickly drove towards the lions. We were flying through the brush, bump after bump. I was thinking to myself, this is what Africa is all about. We got to the spot where the lions were and we were speechless. Eight female lions (with their cubs) were casually strolling through the grass.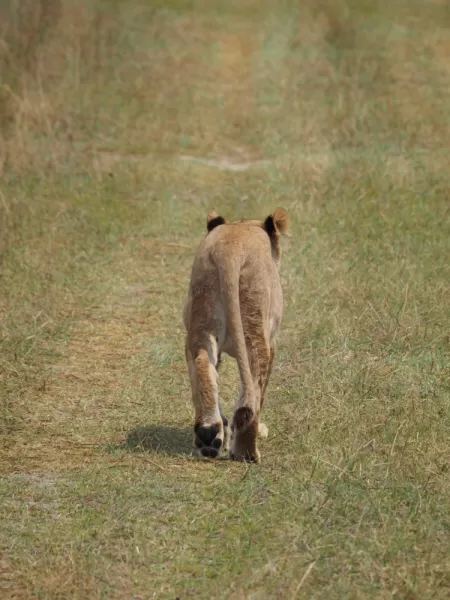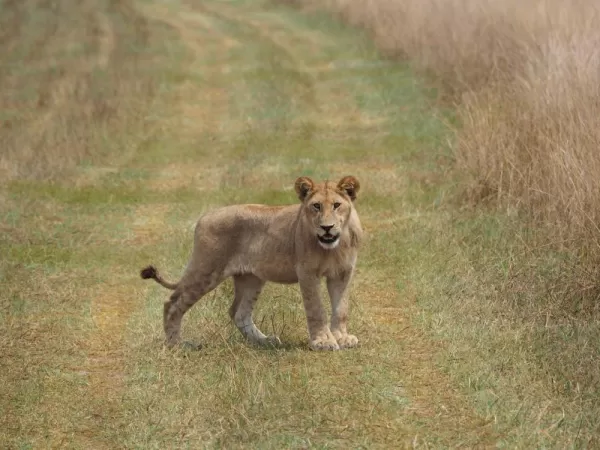 After the morning we had, I was ready to take a breather. Nope! My dad and I decided to go fishing. My dad (who is a vegan) did not catch one fish. He blamed it on the fact that he was vegan and the fish knew he wouldn't eat them anyways. Me on the other hand, was a fish catching machine! Well, not really, but I caught a few.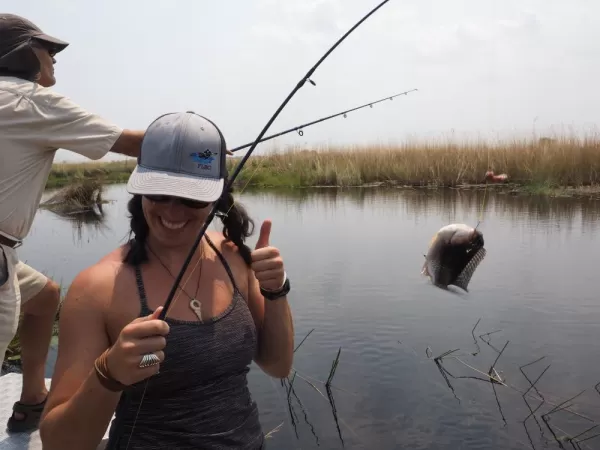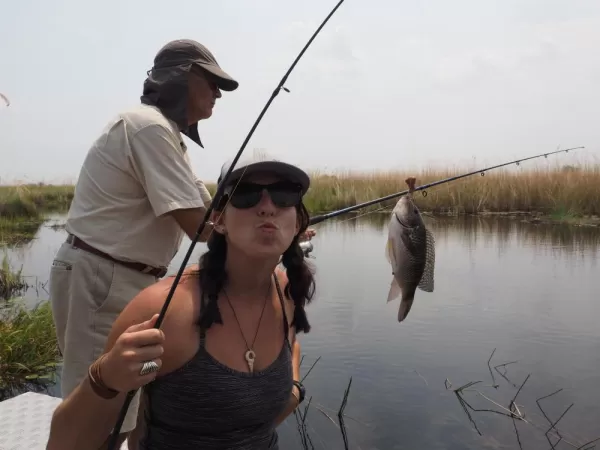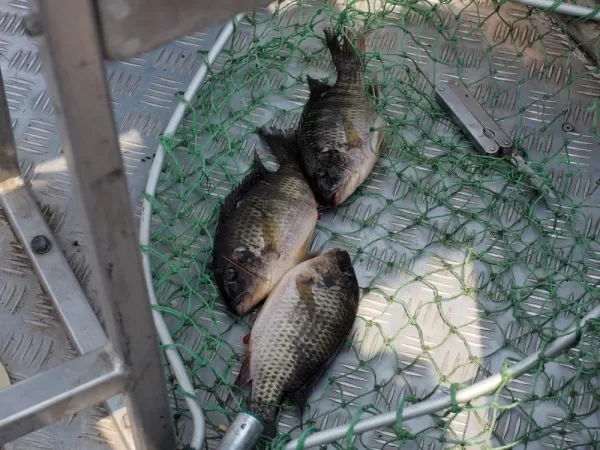 For our afternoon excursion, we decided to go on a river safari. This was similar to the one we did at the last camp, but way more hippo's and a much more epic sunset!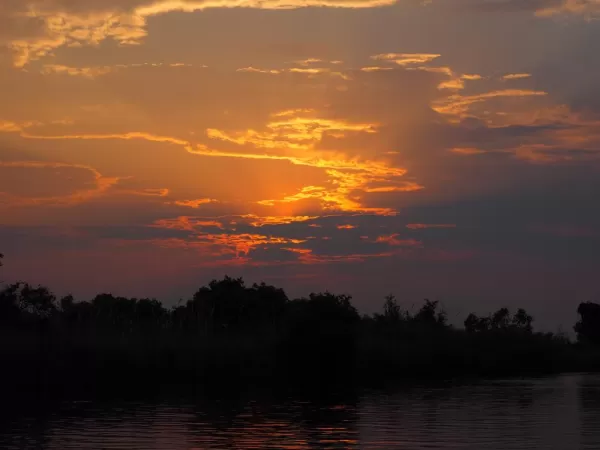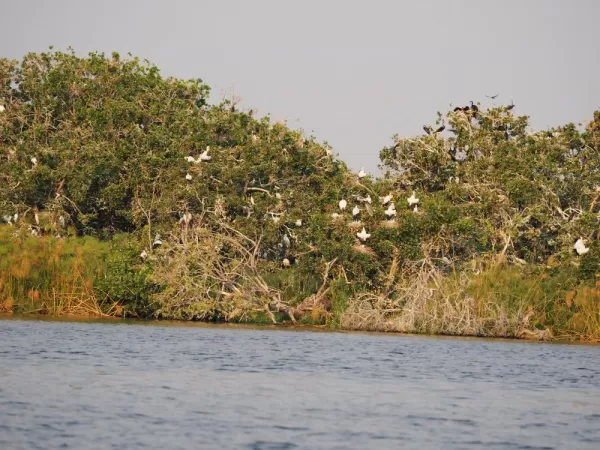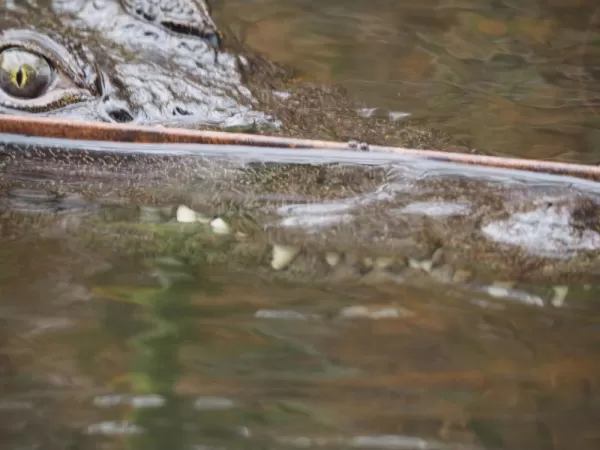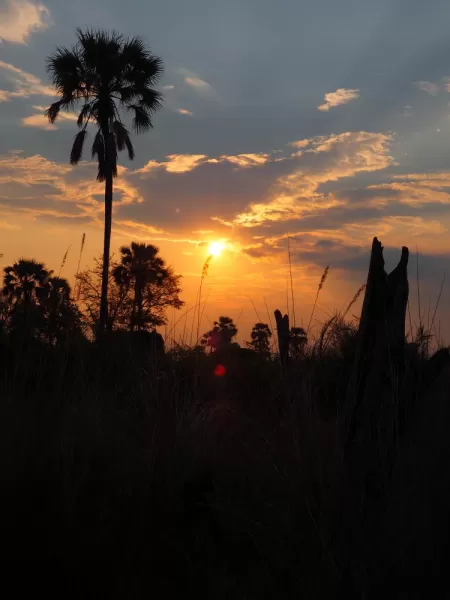 I cannot begin to explain how thankful I am for this trip to Africa. We covered so much territory, so some amazing views, paddled some epic whitewater and overall had a wonderful time. Thank you Adventure Life!