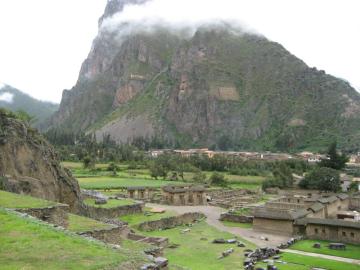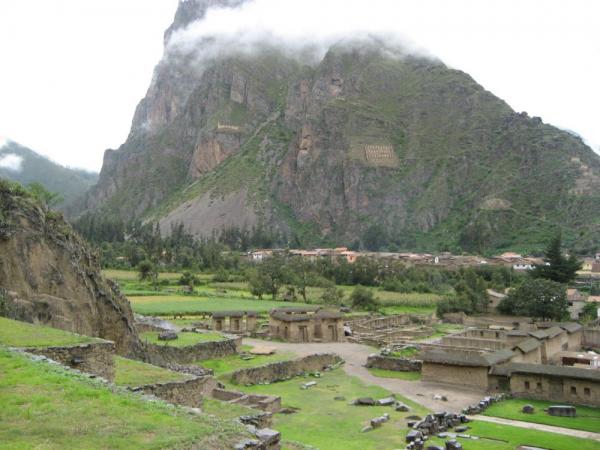 Today was wonderful! We met up with the rest of our tour group, a young man and woman, in the hotel lobby. Along the way to the Sacred Valley we stopped to look at how they make the famous Peruvian tapestries and clothing from alpaca wool. It was interesting to hear Ayul's explanation about the different kinds of vicunas, alpacas, and llamas. Then we saw how they make the fabric dyes and how the ladies weave their goods. Note: tip them when you take photos! Its only polite!
Next we went to Pisac ruins and the market in the town below. Its a bit of a hike around the ruins but worth it. You have a sense of accomplishment when you return to the parking lot and realize it not that hard! The beauty of the surrounding mountains is breathtaking and we learned that Pisac is actually a much larger ruin site than Machu Picchu but its more spread out.
Ayul timed it just right - we got back to the car just as loads of tour buses arrived swarming with tourists. We had a peaceful and educational tour with him because he knew to come early and avoid the crowds.
We went on to lunch at a local restaurant and stuffed ourselves with a buffet of fresh vegetables and local fruits. The hostess described each dish and which region of Peru it was specific to. Great food and I loved that you could try a little of everything!
Moras was our next stop and Matt was in his element learning all about the archeological research and findings that the Peruvians had been conducting with outside help.
Our last and final stop was to Ollantaytambo where we stayed the night at El Sauce, a cute little boutique hotel with white down comforters. Ahhhh a good night's sleep!