Let's talk shore excursions!  Every day you'll awake to views of a new island to explore and a menu of excursion options to choose from.  Shore excursions are an additional cost on all Paul Gauguin cruises, and they can be booked in advance to ensure availability.  You're always welcome to add more on board, but the more popular tours do tend to sell out before departure.
What are your options?  Snorkeling, galore!  ATV & off-road 4x4 tours.  Island biking.  Catamaran sailing with BBQ lunches.  Wave runners.  Helicopter rides.  Pearl farm & Tahitian vanilla tours.  Just to name a few.
My sister and I opted for a few shore excursions during our 8-day cruise in French Polynesia.  We loved our e-bike tour of the island of Moorea - the stunning Belvedere lookout was the final destination: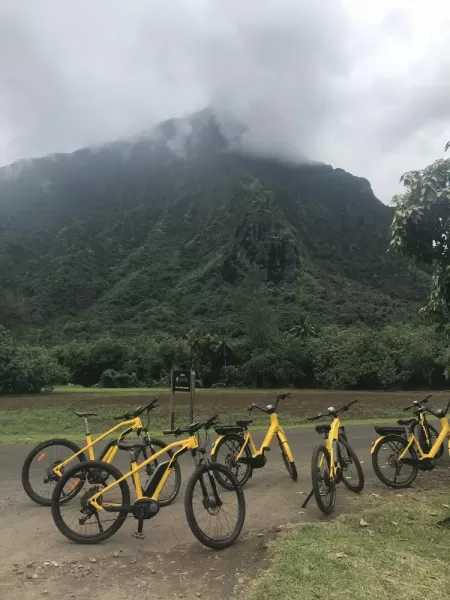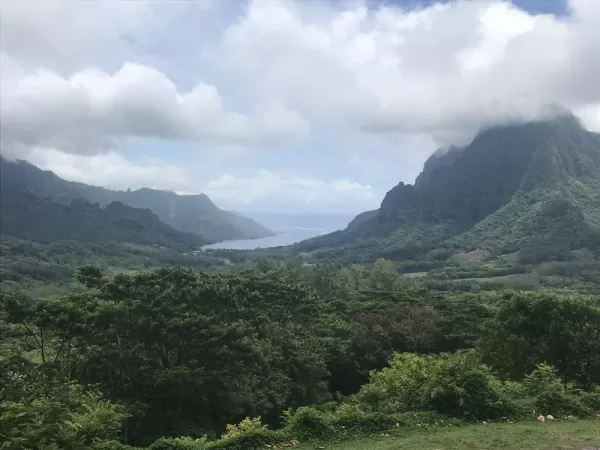 And our group did a fantastic 4x4 off-road excursion for one of the two free days on Bora Bora, visiting local Pareo artists and beautiful lookouts along the way: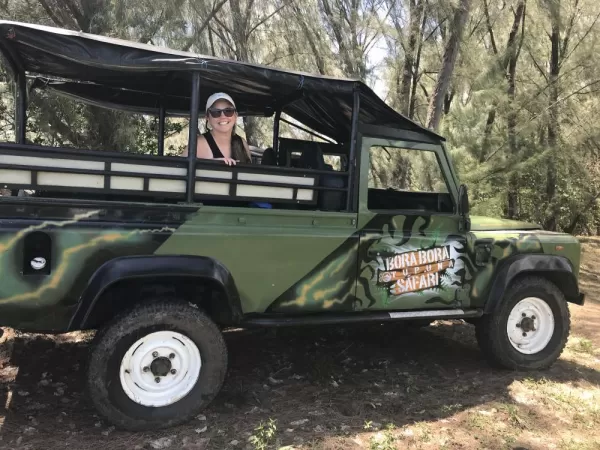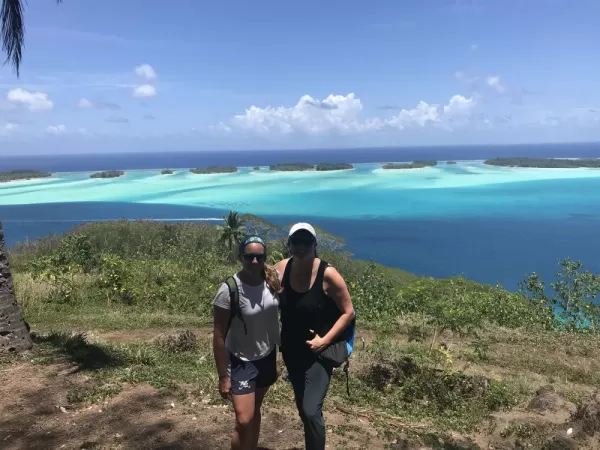 And for travelers who might prefer to wander and explore independently, there's still plenty to do on your own!  My sister and I had a few days where we chose to do just that.  We stumbled upon cute little local towns and shops to peruse, beautiful public beaches, and cheap bike rentals to explore on two wheels ($10 for 2 hours on Bora Bora):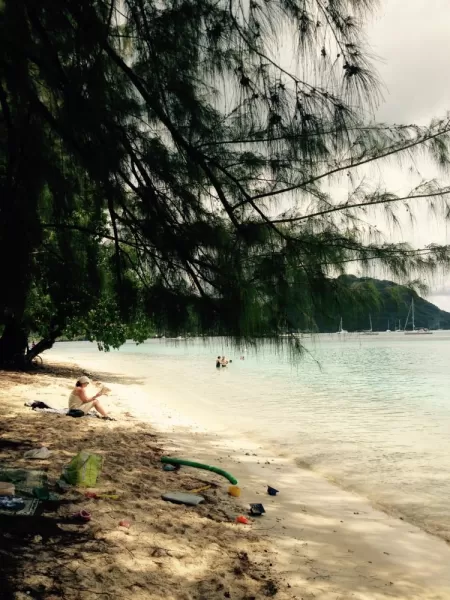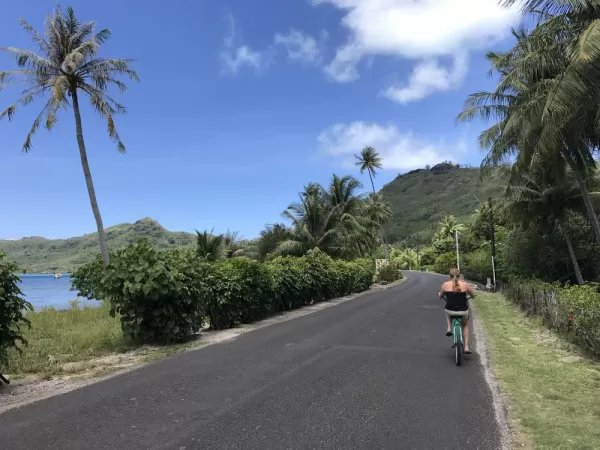 The excursion times are scattered throughout the day, so about every half hour there's a new group of guests coming and going.  I never once felt like the Paul Gauguin guests were overwhelming the local population, which is something I've experience before on those 1,000-passenger cruise ships (pre-Adventure-Life), and have tried to avoid ever since.  Whether you wanted advice on which excursion to choose, or recommendations for activities to do on your own, the excursion desk on board was always so helpful in pointing us in the right direction.