Paul Gauguin cruises have been operating in this region since 1998, and they have developed connections with the local culture that are unmatched in the industry.  The most obvious is their onboard group of hosts and entertainers, Les Gauguines.  They are called Polynesian ambassadors, and we soaked up as much of their performances and interactive sessions as we could!  There were daily opportunities to simply spend time with Les Gauguines and get to know them by name which for me was the cherry on top of an already spectacular cruise.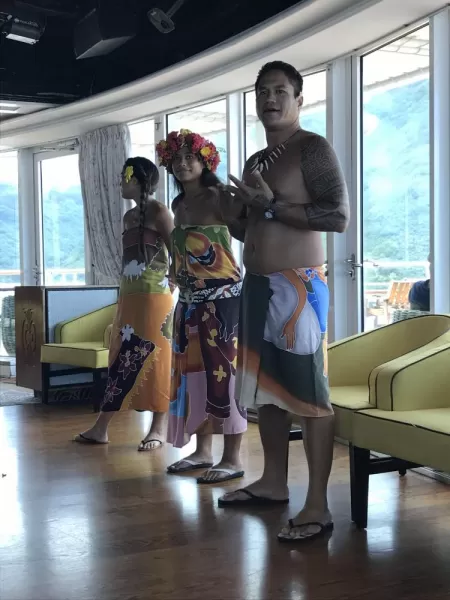 We attended their Q&A session about life in Polynesia and asked all of our burning questions.  What island did you grow up on?  Where do people go for college and medical treatment?  How important is the family unit?  How do most people make a living?  What do you love about the lifestyle?  This was just the beginning of a great week getting to know these fine folks!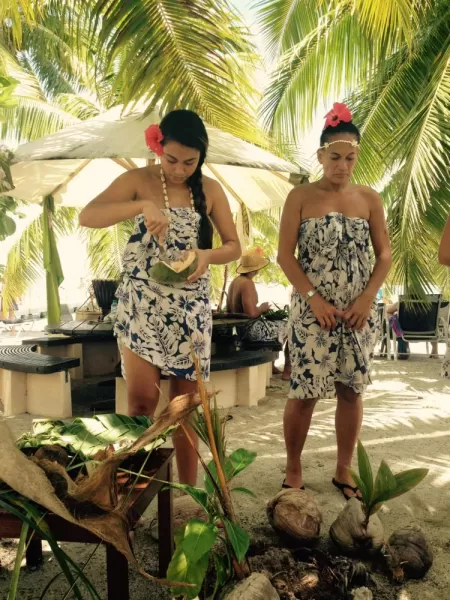 They taught us about the many uses of the coconut and its importance to local culture.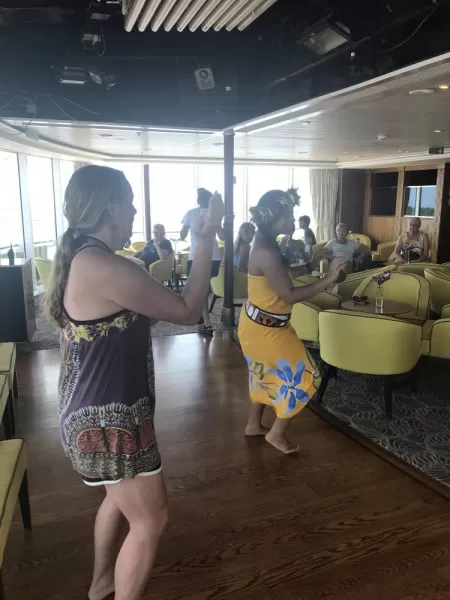 We tried to imitate their dance moves to varying levels of success.  But they were excellent teachers!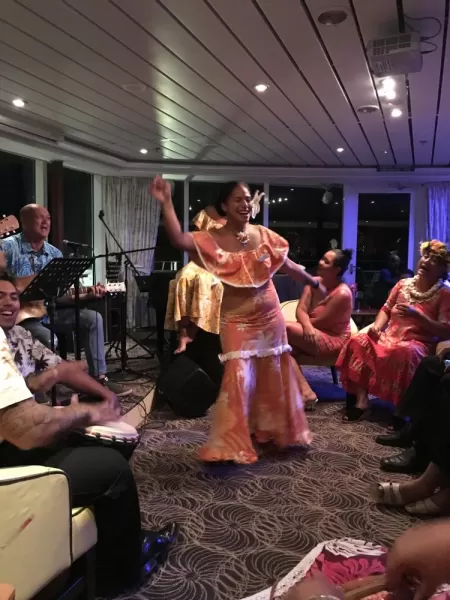 They serenaded us before dinner with local song and dance.  It was mesmerizing!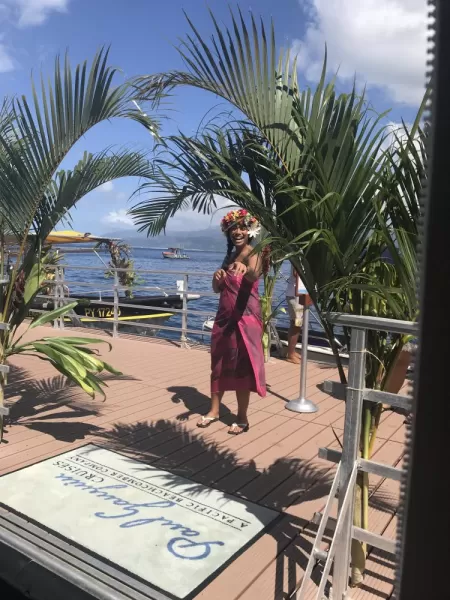 They welcomed us to a new port each day with a smile.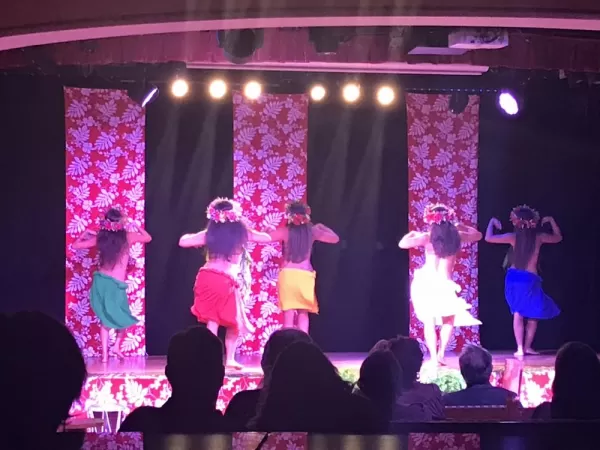 They performed every few nights and shared the dances that are so central to the Polynesian culture.  
Scattered throughout the cruise, we also had the opportunity to see dance troupes from the local islands.  A great way to support the local communities and see some adorable children.  I mean really, it doesn't get much cuter than this!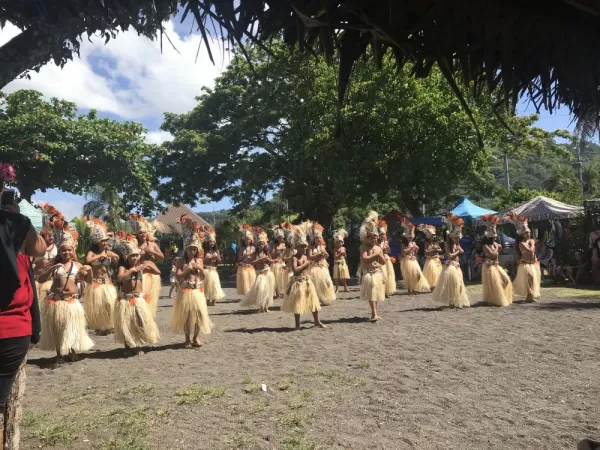 All of these things of course were completely optional activities.  No one was forcing us to attend dance lessons or shell jewelry making, but for us it was what elevated the cruise experience to a higher level.  In all honesty - you ask me my favorite part of the entire cruise, and at first I'll think about the mountains and white sand beaches and gourmet food, but I'll tell you that Les Gauguines were my favorite.  And that's what makes the Paul Gauguin experience so special.  Until next time!