The food aboard the MS Paul Gauguin certainly deserves its own post.  I can't even begin to describe how overwhelmed I was with options!  Okay, twist my arm.  Here we go......
Breakfast:
a meal I typically end up skipping during my routine at home, but on the cruise an opportunity to indulge in some of my favorite things.  Made-to-order omelettes with every topping imaginable.  Strong coffee - oh, how I love strong coffee!  Bagels with lox and tomato and onion and capers.  Fresh pastries.  Fresh fruit.  Fresh-squeezed juice.  Did I mention fresh?  The occasional mimosa (or every morning if you'd like - it's vacation!).  What a way to start the day.  Did I mention that you can order breakfast via room service?  Just in case you wanted to sip coffee from your balcony...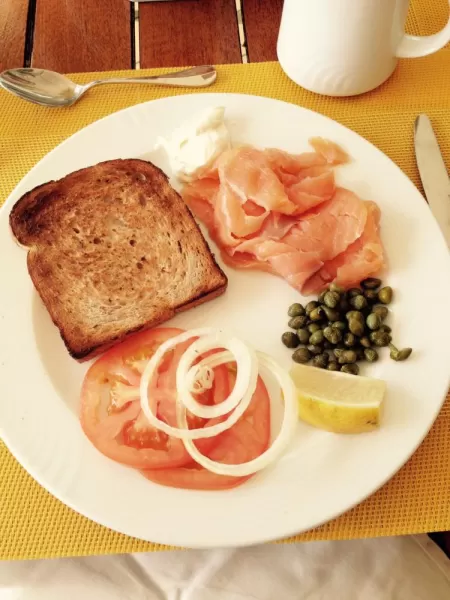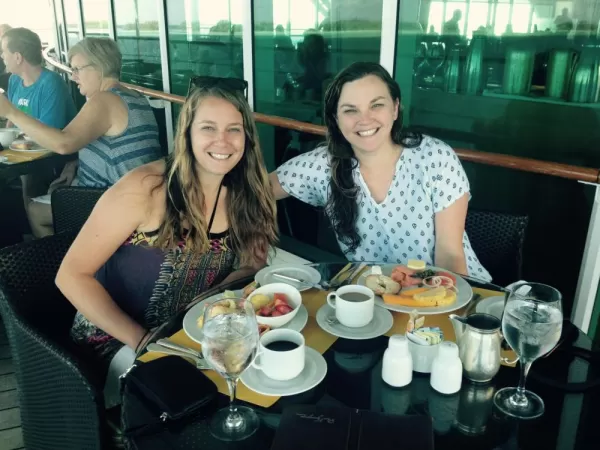 Lunches.
  Just when you thought you couldn't possibly be hungry again, it's another meal time!  Each day brought a new theme for lunches - local Polynesian, American, Italian, Greek - each one somehow better than the day before.  I'm telling you, there is something on this ship for every picky eater and dietary restriction.
Dinners.
  Just like breakfast & lunch, you can choose one of three restaurants on board for dinner.  All three serve essentially the same thing for breakfast and lunch, but the menus vary for dinners.  La Veranda and Le Grill, the smaller of the three, require reservations for dinner, but it's not difficult to find availability.  I had the best steak of my life at Le Grill (sorry, no photo, must have scarfed that down quickly!).  And I'll share some photos of our meals at La Veranda here (this is the most upscale of the three):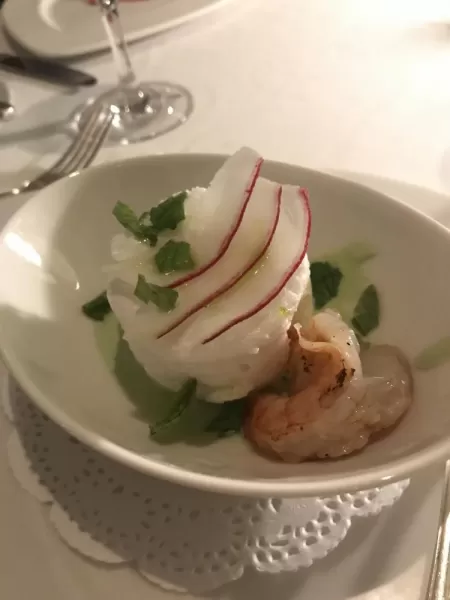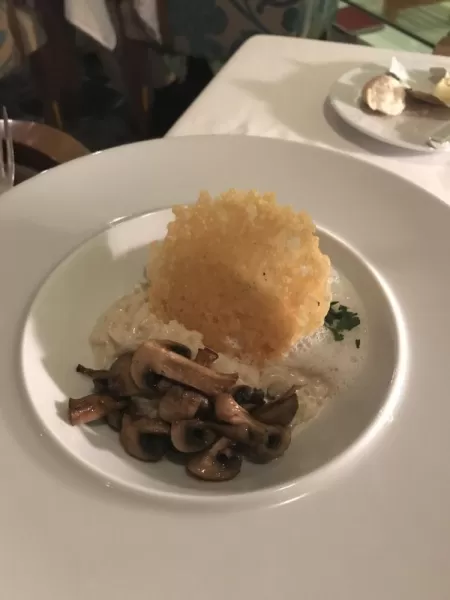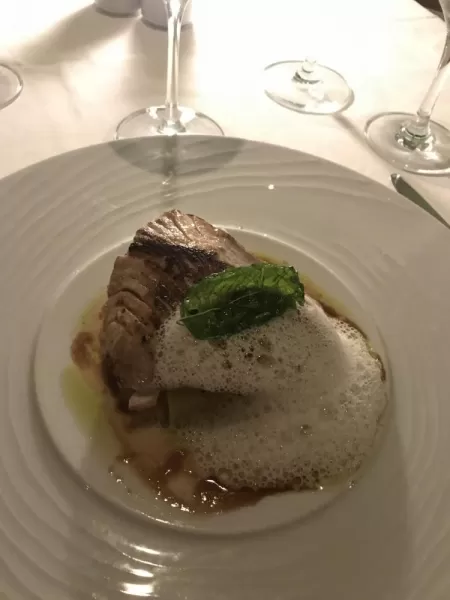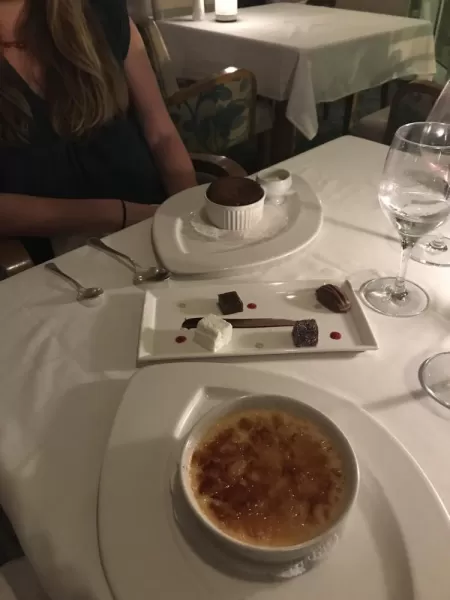 The third dining option on board is called L'Etoile, the largest of the three and no reservations required.  You can request a table for two if it's privacy you're looking for, or go for the larger shared tables to meet new friends.  We had a blast meeting other guests on board and swapping stories of our days in paradise (our waiter Flo was quite the character!):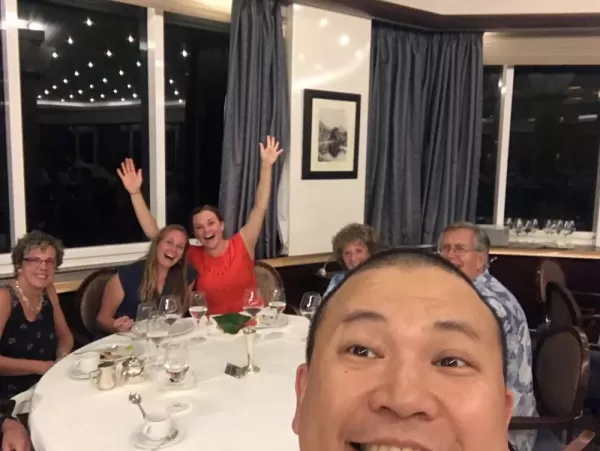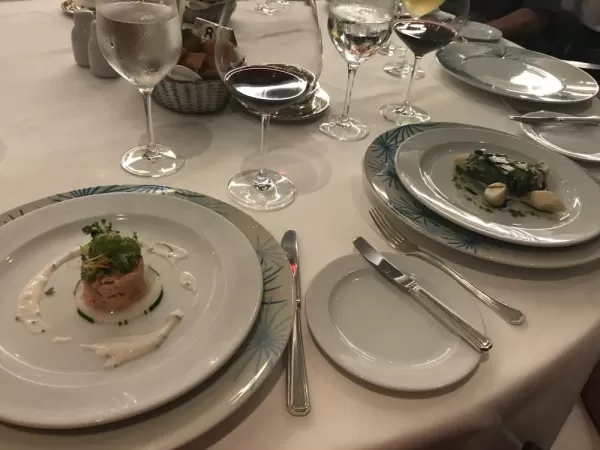 Les Gauguines often surprised the dinner crowd with live music: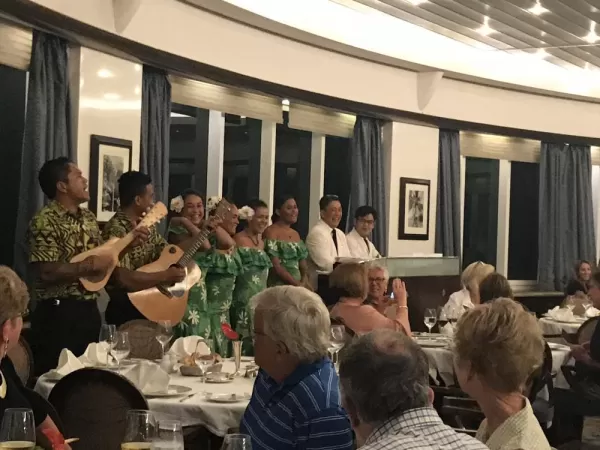 And of course scattered throughout the day are tea times.....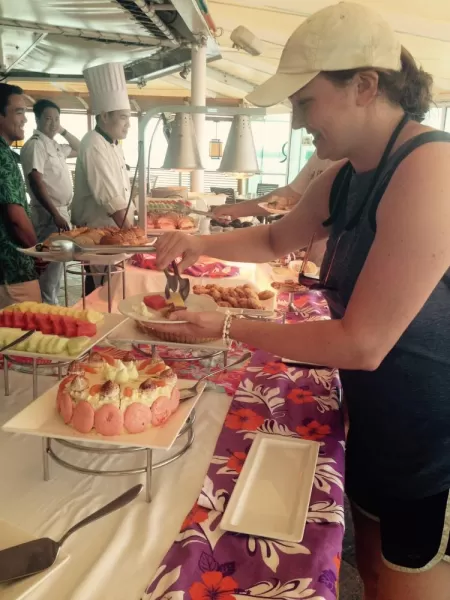 And pre-dinner appetizers at the bar...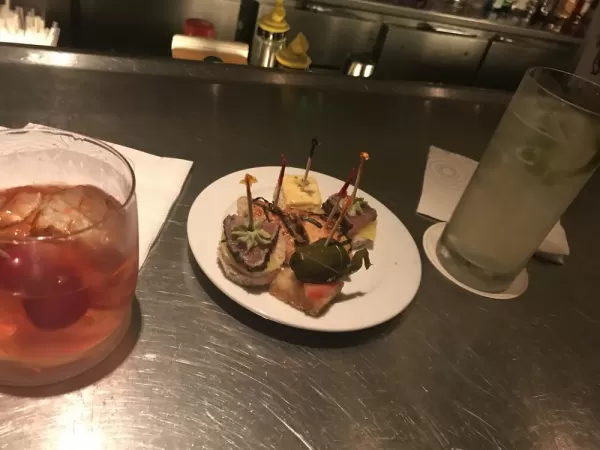 Elastic waistbands recommended!