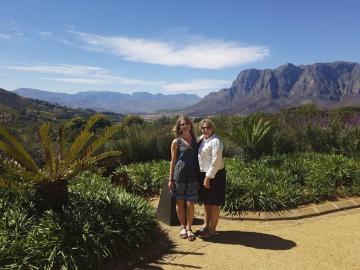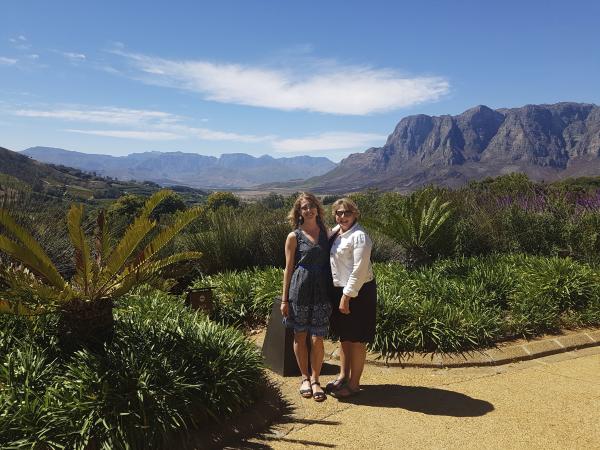 The Cape has 18 official wine routes, all of which are among the most scenic drives in the world and feature wine estates that date back centuries. Most Cape wine estates are characterized by large, classic Dutch-style buildings and sprawling vineyards with picturesque mountains serving as their formidable backdrop. The European influence here is stark, thanks to the arrival of the French Huguenot, Dutch and German settlers in the 18th century.
I'd dreamt of the South African winelands about as long as I'd dreamt of Cape Town, so I was naturally very excited about today. We departed early from Cape Town, making the short one-hour drive out of the city and toward Stellenbosch. Stellenbosch is a university town, and it had the air of many college towns around the world. The tree-lined streets were lively and well maintained, busy with students, professors and tourists dipping into one of the many cafes for a quick coffee and discussion. Stellenbosch is also an excellent stop for curios, so we did some quick souvenir shopping before continuing toward the gem of the winelands: Franschoek. The French widely settled in this part of South Africa, and their influence is unmistakable. Vineyards and colonial buildings stretch as far as the eye can see, and if it weren't for the towering cliffs jetting up from the vineyards, I might have mistaken this area for the South of France. Our guide took us to his favorite vineyard, a family-run place up a winding road above sprawling acres of grapevines. I never imagined that such a beautiful place existed! We tasted fine roses, whites and reds, and discussed politics with our guide and the Zimbabwean server, enjoying the view and the lively discussion.
For wine-enthusiasts and those that just enjoy a glass here and there, the winelands are definitely worth a visit.