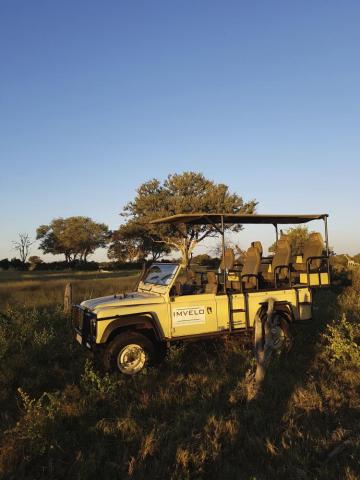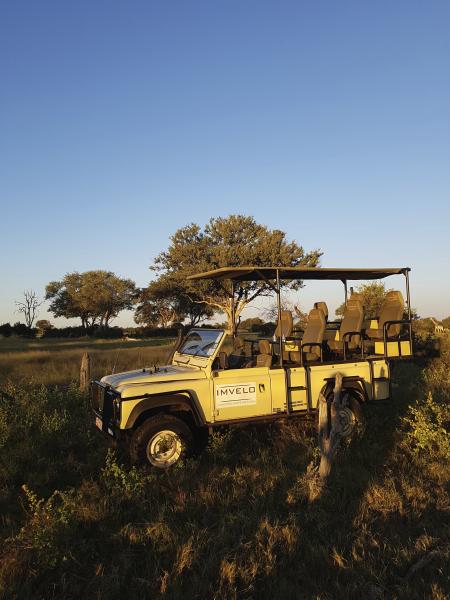 If I thought South Africa offered wild, intense game viewing, Zimbabwe completely blew this out of the water. There are no fences surrounding Hwange, and the atmosphere of wildness carries over into Victoria Falls town, where elephants sometimes wander outside the park and down the quiet streets of Victoria Falls. Unlike South Africa's lodges, Hwange's, like the park itself, are not fenced, and leopards can be found sleeping beneath the tented rooms and one can only walk with an armed ranger past dark.
I spent 6 days in Zimbabwe, visiting Gorges Lodge, Camelthorn and Bomani, Nehimba and Zambezi Sands. Each lodge impressed me more than the last, and I quickly discovered that 6 days was not near enough time to experience all that Hwange has to offer. The place was
wild.
I saw few other tourists, and it was often just myself and 2 or 4 other guests at the lodges.
Gorges is situated on a cliff overlooking the Zambezi River, and each morning you awake to dramatic views of the famed river rushing below. The lodge is just over an hour from Victoria Falls town, and is a great starting point for a Zimbabwean safari. From there, the usual route takes one to the Dete Railway Station and the entrance to Hwange National Park. This is where Imvelo is starting something truly unique in the safari world – a train-car based shuttle and game drive, known as the Elephant Express. The Elephant Express takes almost three hours to reach Bomani and Camelthorn, and carries its passengers along the historic rail lines of southern African freightliners and passenger trains. The game viewing, while not as good as within the park itself, is still quite decent from the Elephant Express, and travelers will often see zebra, giraffe, baboons and the occasional lion or cheetah napping along the tracks.