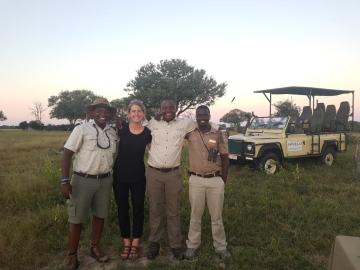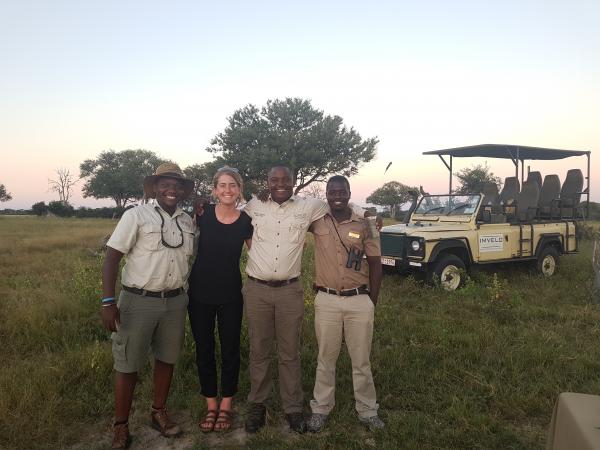 Bomani and Camelthorn, sister lodges along the Ngamo Plains, offer some of the most intimate and quiet game-viewing experiences in all of Africa. You are guaranteed to be one of only a few people in this remote part of the park, and the experience is truly incredible because of that. While it is not possible to view the Big 5 in Hwange (rhinos have all but been poached out), the herds of elephant and prides of lion more than make up for this. For a touch of luxury, head to Camelthorn, but for a true, authentic safari tent, head to Bomani. The lodges directly support education and development in the Ngamo Village, just about a 10-minute drive from the park, and they encourage guests to spend time in the village and to interact and learn from the local community. I was able to spend an afternoon with my guide, Vusa's, dad, who was an elder in the community. We spent about 45 minutes together in his homestead, discussing local and regional politics, village life, and our shared belief that women were the true leaders of the world!
In the north of the park lies Nehimba – a must-stop for elephant enthusiasts! While at Nehimba, an unfamiliar noise woke me up in the middle of the night. It only took me a few seconds to realize what it was: an elephant grazing and breathing only a few feet from my tent. Frightened, I grabbed my air horn from my bedside table and hugged it for the duration of the night. Experiences like this are only possible in Zimbabwe and some of Tanzania's most remote migration tents, and one that will certainly bring me back to this part of Africa.
A night or three at Zambezi Sands is the only way to finish a safari in Zimbabwe. The luxury tents are so welcomed after the hot and dusty savannah of Hwange. Its location along the Zambezi ensures a relatively cool stay, and each tent is outfitted with an outdoor shower and a private plunge pool. I spent my final day in Zimbabwe relaxing on my private deck, drinking wine, reading and listening to the sound of the hippos not too far away. It was the perfect way to bring an incredible trip to and end!