Perhaps you've heard of a duo named Meriwether Lewis and William Clark?
Maybe not.
Growing up in Montana, my teachers probably spent more time than normal discussing the Corps of Discovery - the famed Lewis and Clark expedition (1804-1806) which saw a band of 33 men cross the newly acquired western United States to the Pacific Ocean (largely by river but occasionally on foot). I see references to Lewis and Clark everywhere - the Clark Fork River which runs straight through my hometown of Missoula, Montana, the Lewis and Clark Caverns… Pompey's Pillar near Billings.... everywhere.
That being said, Lewis and Clark more or less skipped my area of Montana (despite all of their namesakes) and made their way into Idaho through Hells Canyon on the Snake River before making their way along the Columbia River towards modern day Portland and the Pacific Ocean. As they traveled, they acquired the help of another famous individual: Sacajawea.
The route we followed on the S.S. Legacy was the route of Lewis and Clark - complete with a jet-boat ride up Hells Canyon. While the landscape of the Snake and Columbia Rivers has been forever and drastically altered by the building of several dams, one can feel the sense of wonderment the Corps of Discovery must have felt while traveling west. Though the river is calm where it used to be turbulent and a series of waterfalls and petroglyphs have unfortunately been submerged beneath 60 feet of water, the cliffs and mountains remain the same and a sense of adventure can still be felt throughout the hills.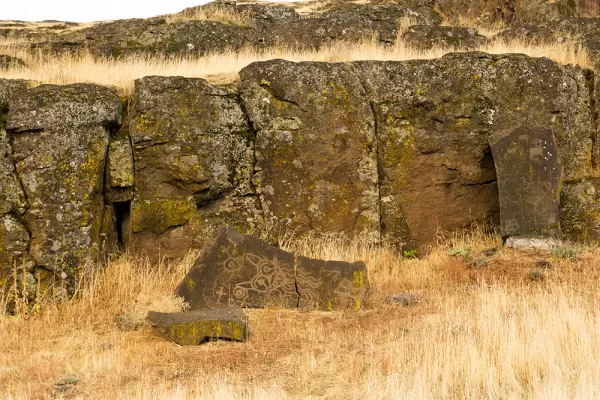 Hearing our guides talk about the Lewis and Clark expedition while we sailed the same rivers was magic. Their tale is remarkable - the Corp traveled nearly 8000 miles through uncharted territory, unfavorable weather and treacherous terrain but only lost one man (Charles Floyd, who  succumbed to appendicitis three months into the expedition). Sailing the Columbia brought this piece of history to life for me. Despite having heard about the expedition my entire life, it didn't make sense until I saw it myself.