The best times to visit Vietnam are 
Spring (February to April) or Fall (August to October).
Temperatures during these two windows are generally moderate throughout the country and rainfall is light, though travel any time of the year provides an excellent experience.
The nation is generally warm and humid throughout, with the North getting cold in the wintertime, and the South getting up to 100F (38C) with heavy downpours possible. Other factors to consider while planning your Vietnam vacation include avoiding
peak travel seasons
. July through August, typically attracts a larger number of tourists, as the entire country is generally hot and humid, with the possibility of heavy rains. Another time to avoid is the Tet Festival or Nguyen Dan, Vietnam's Lunar New Year, during which the Vietnamese often take 5-7 days off, resulting in crowded streets and peak rates at fully booked hotels.
Monsoon season in Vietnam 
Vietnam's climate is affected by two monsoon seasons. The winter monsoon, from October to March, provides rain and cold to the north while offering warmth and dryness to the south. From April through October, the summer monsoon brings hot, humid weather and heavy rain to most of the country, except for mountainous places. Between July and November, typhoons hit northern and central Vietnam.
To get the most out of your Vietnam cruise, familiarize yourself with the local weather and best travel seasons. Because Vietnam is so small, the weather differs drastically from region to region. When one region of the country is excessively hot, humid, or dry, another is sure to be pleasant. 
Vietnam Weather (By Region)
Here is a breakdown of the weather in
Vietnam by region
, which can help the Vietnam traveler decide the best time to go to each separate region.
South Vietnam (Ho Chi Minh City, Mekong Delta, Phu Quoc)
Temperatures in South Vietnam are fairly constant year-round, creating only two seasons in this region: Wet and Dry. The dry season lasts from November through late April/early May. Late February to May tends to be slightly hotter and more humid Temps are constant year-round. The wet season lasts from May to early November, with June through August experiencing the highest rainfall. Rainfall in South Vietnam typically occurs as a heavy yet predictable afternoon downpour that rarely is cause for canceling travel plans each day. Average temperatures in the South are between the mid-70s to mid-90s F year-round.
Phu Quoc 
beaches are in a monsoon climate with the wet season lasting from late July to October and the dry season lasting from November through July. Outside of October, the chances of enjoying sunny and warm days in this region are very high, though navigation of waterways is sometimes problematic from July to October due to high rains.
The dry season, between November and April, is the 
best time to travel along the Mekong Delta
. Though November to January are the best months to visit because the average temperature will not be excessively high and the wet season will have passed. Check out our detailed 
best time to cruise Mekong River
 article.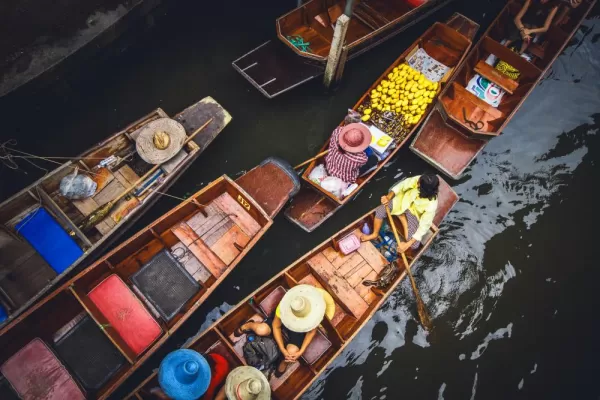 Far north (Sapa, Ha Giang)
The Far North is generally divided into winter and summer seasons. October to late March is typically dry with temperatures dipping coldest in December and January when snow is possible in the higher mountains and extra layers are advised. April through September is hotter but also wetter with the bulk of the rainfall occurring during these months.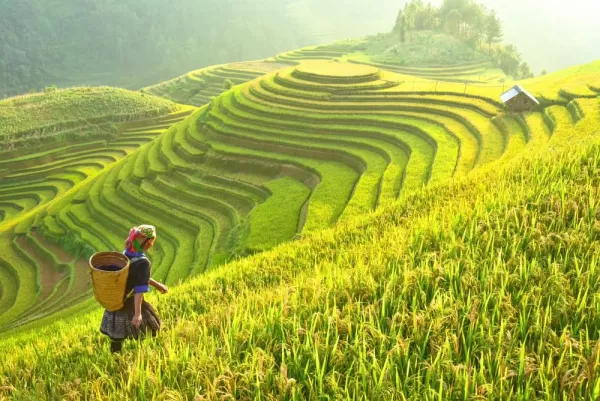 The best time to trek in Sapa
 is during the two shoulder seasons from September to November and again from March to May. Temperatures typically range from 59-82F during the day and 50-65F at night at this time of year. Between September and October, the
terraces of Sapa
are at their most beautiful. Because it's chilly and dry, as well as consistent in temperature, this is the best time to go hiking and take photos. Fall is the second time period. The weather is great for travelers at this time of year. The weather is dry, clear, and sunny.
North Vietnam (Halong Bay, Hanoi, Ninh Binh)
North Vietnam weather patterns create distinct Winter and Summer seasons, as well as shoulder Spring and Fall seasons. Winter is usually dry and lasts from November to April, with the coldest months occurring from January to March when temperatures dip to the low 60s F. Summer lasts from May to October when it is hot and humid. The rainy season in Vietnam from July through September are the wettest months when severe weather can occasionally cause
Halong Bay
cruises to cancel departures. 
The warm and dry seasons of spring (March-June) and fall (September-October) are the
best months to visit Halong Bay
and take part in its many water-related activities. However, you should be prepared to encounter twice the crowds during these times as Fall is the second peak season in Halong Bay.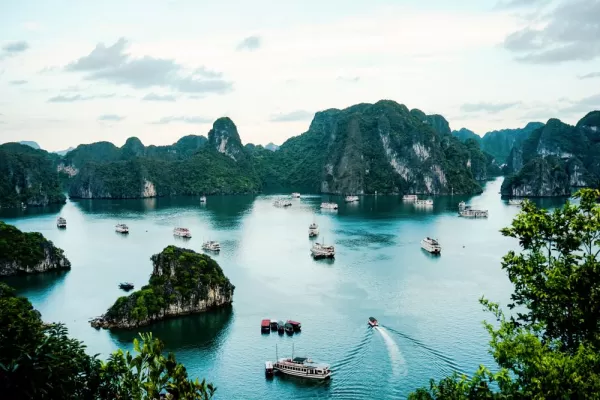 Central Vietnam (Hoi An, Hue, Danang, Nha Trang)
Central Vietnam enjoys hot and dry weather from mid-January to late August with temperatures reaching the 90s F. Rainfall then increases during the winter months with typhoons being possible from October through November. Hoi An and Hue sit on opposite sides of a mountain range and sometimes may experience completely different weather on the same day. Hue has a rainy season from October to December with its hottest days occurring between May and August.
Hoi An
enjoys a dry and hot season from February through July, making it a
great beach destination
during the first half of the year. Nha Trang is still further south and enjoys a longer dry season from January through September with little rain.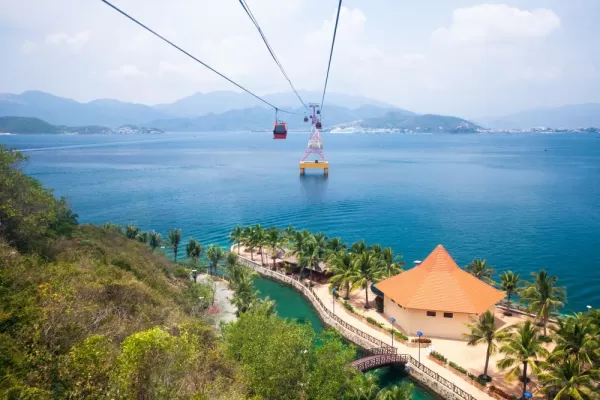 Your Vietnam trip won't be optimal unless you determine the best time of the year to go to Vietnam, so
contact Adventure-Life
 now and plan the perfect trip with our travel experts!