Have questions? We're here.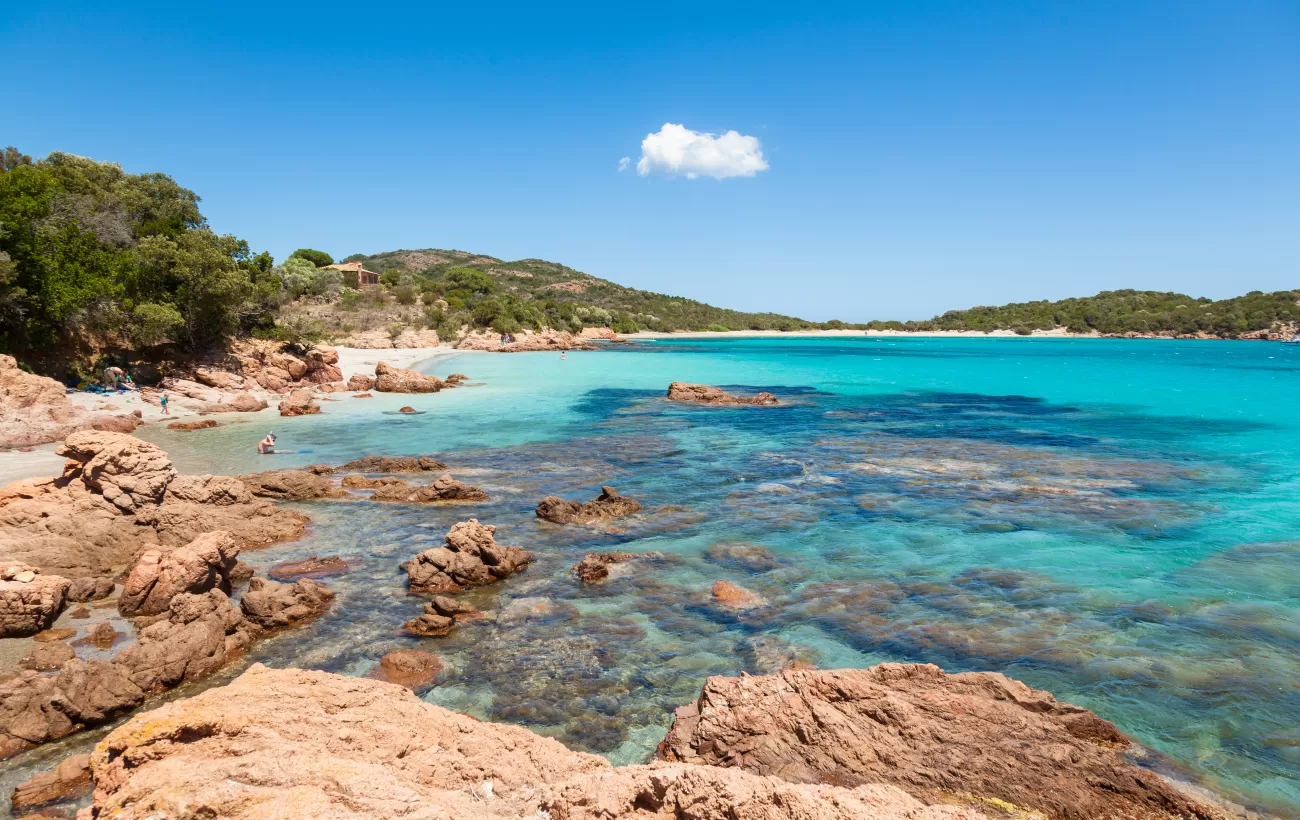 Albania Luxury Mediterranean Cruises
Travel made your way ™
Cruise the small Mediterranean country of Albania, bordered by Greece, Macedonia, Serbia, and Montenegro for a unique view into the Mediterranean and Balkan culture and history. As you cruise between the Adriatic and Ionian Seas, you will have the chance to visit the coastal port town of Saranda. The local town of Butrint has been named a UNESCO World Heritage Site for its monuments dating back to the 4th century BC, like the Hellenic theater, the largely undiscovered Lion Gate, the Byzantine basilica, and Venetian towers. You'll also see the highlights of the ancient Greek, Roman, and Byzantine empires in well-preserved ruins. Your tour will also offer other activities like biking, visiting small villages & archaeological sites, and perhaps even a helicopter tour. Contact us to start planning your Mediterranean cruise.
5 Best Luxury Small Ship Cruises to Albania for 2023-2024
Trip Name
From
Days
Next Departure
Summary
Mediterranean Enchantments

$

11190

8
Oct 14, 2023
Join this 8-day Eastern Mediterranean cruise aboard Emerald Azzurra and explore the wealth of beauty that Greece has to offer. Visit Sarandë on the …
The Treasures of the Adriatic: Croatia, Greece, Albania and Montenegro

$

3296

8
Jul 25, 2024
This 8-day cruise aboard MS La Belle de L'Adriatique takes you through Croatia, Greece, Albania and Montenegro to explore and visit the beautiful …
Cruising the Dalmatian Coast and the Ionian Sea: Venice to Athens with Smithsonian Journeys

$

6790

8
Jul 16, 2024
On this 8-day Expedition Cruise with Smithsonian Journeys from Venice to Athens aboard Le Bougainville and uncover the artistic and cultural …
Fusina to Civitavecchia: Port-to-Port

$

6350

9
May 10, 2024
Sail aboard the Silver Whisper on a 9-day Mediterranean cruise from Fusina to Civitavecchia. Explore beautiful destinations like Venice, Croatia, …
Dalmatian Coast and Ancient Greece

$

5999

8
Jul 1, 2024
Join this 8-day exploration cruise of the Dalmatian Coast and Ancient Greece from Dubrovnik to Athens aboard the World Traveller. From Nafplion, …
5 Top-Rated Albania Small Ship Cruises 2023-2024
Ship Name
Max Passengers
From
Summary
Emerald Azzurra
100

$

11190

As Emerald's first-ever ocean superyacht, the luxurious Emerald Azzurra is designed to take up to 100 passengers sailing along the Adriatic Coast, …
Le Bougainville
184

$

6790

Experience a luxurious setting where the main focus is of authenticity and passion for travel. Le Bougainville is an environmentally-friendly …
MV La Belle de L'Adriatique
198

$

3296

The MV La Belle de L'Adriatique is a beautiful ship which cruises along the Croatian Islands, Montenegro, Cyprus, and Greek Islands. Built in 2007 …
Silver Whisper
382

$

6350

Enjoy Silver Whisper's relaxing, sophisticated, and genuinely elegant atmosphere. This multi-million dollar refit makes her one of the most …
World Traveller
198

$

5999

The World Traveller combines a signature style of relaxed luxury, highly personalized service, and destination immersion with a distinct and timeless …
Top Albania Travel Destinations
Albania Trips by Activity