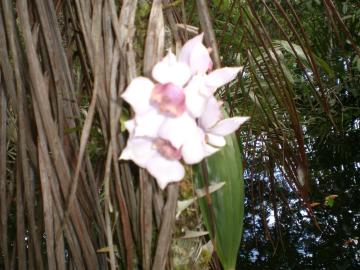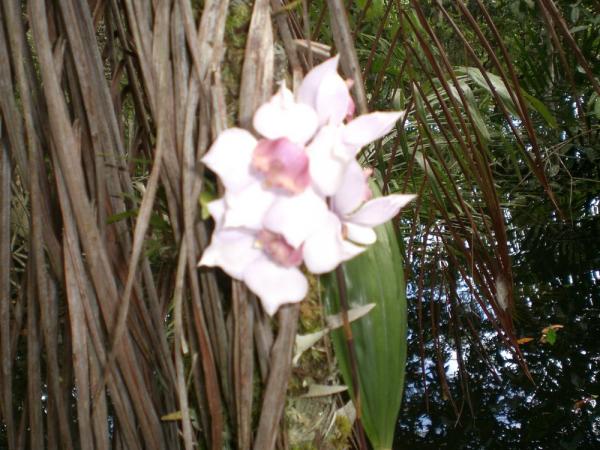 It was exciting to get on board and get settled in. I was on the front bow in what seemed like only minutes. As we headed up river, I could feel the excitment build. Within half an hour I spotted the first of many grey dolphins. They were smaller than ocean dolphins and had longer noses. They crested the waters in search of food. The meals were very well cooked and offered a variety to suit anyone's needs.
I learned that the Rio Negro has a ph of 3.5 which makes it acidic, so mosquitoes are not a problem. Didn't need the bug spray.
Things I saw today: Channel billed toucan, festive parrot, swallow winged puff bird, white winged swallow, brown crested martin, black vulture, greaterani.
Plants: Brazil nut, ceeropia, acai palm, tucumam palm, rubber tree