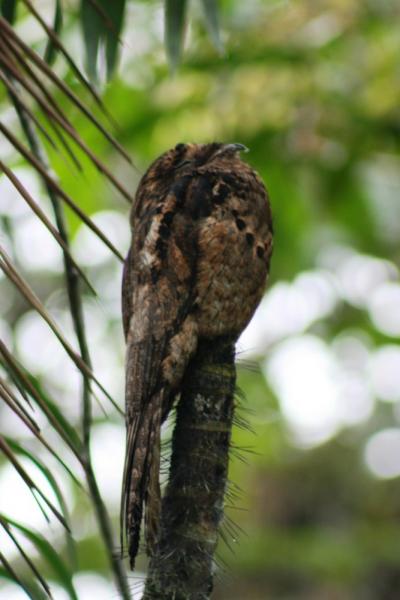 Guess what? It is 6:45AM again! To the Charles Darwin Station we all head after breakfast. It is somewhat strange to be in a small town after only having life on the ship for the past few days. The Station is quite interesting and I finally have seen Lonesome George! The station works to repopulate native species of animals and also native plants. We were able to get very close to many of the giant tortoises and learned why some have saddle shaped backs, and others domed-shaped shells. I spent quite a bit of time wandering here, and reading the informative signs (in English and Spanish) and then headed out. Since we had free time after the Station visit, where did we all head? To the 1st Internet Café we saw, of course!
This was shortly after the election, and everyone was curious to see who President-elect Obama had chosen for his cabinet positions. Once we had this news, we were off to the nearest cafe for a deep cup of espresso - Galapagos style. Delicious!
After lunch, we headed back to Santa Cruz Island and drove into the Highlands. As we covered the short distance, I noticed that tortoises dotted the fields the same way cattle dot the fields of Montana. Don't bother them; they are eating grass, lumbering along at their own pace, and not bothering anyone. Weird similarities! In Montana, we have seagulls following the cattle and farmers, and in the Highlands it was cattle egrets - bright white birds that contrasted sharply against the lush green vegetation.
We visited a local farm and enjoyed fresh fruit (pumelos) and a beer. Trails were spread out across the farm, and we explored and enjoyed seeing tiny wildflowers and lots of tortoises. I couldn't help myself, and followed the example of a small girl by crawling inside a giant tortoise shell on display at the farm. I have to admit, it was easier to get into than out of! But what a tourist photo opp!!
Before returning to the Legend, we stopped off at a HUGE lava tube! We'd heard about the formation of the Islands, how volcanoes under the sea had forced lava upwards and outwards. It was a bit surreal to actually walk through one of the 20' tall tunnels left behind as the lava cooled and air dispersed. I felt transported back in time, way back!
A farewell cocktail party awaited us back on the boat, and was a lovely precursor to dinner. A few glasses of wine, a bit of dancing, and the night was over - as was my quick trip to the Islands.