While these islands are chock-full of wildlife that you are often within an arm's length of, it is certainly not a zoo, therefore there is no guarantee of
any
wildlife encounters. That said, you would have to have abysmally bad luck (I mean like lightning is about to strike you bad) to not see many of the iconic species. This means sea lions, frigate birds, at least two of the three booby species, sally lightfoot crabs, gulls, pelicans, iguanas-galore and of course the tortoises are all likely to be seen on nearly every itinerary.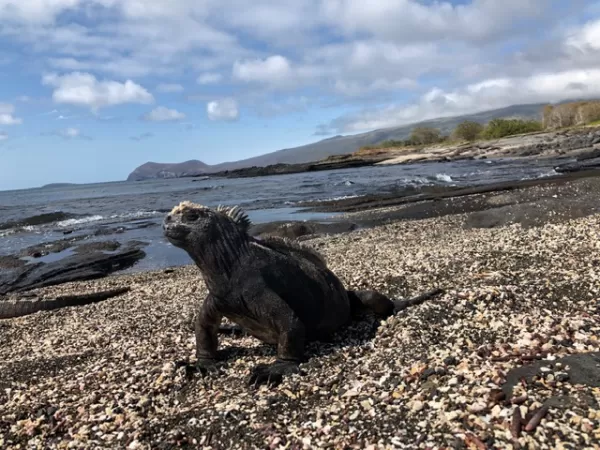 The marine animals are a bit trickier since the sea is obviously much more vast than the land, but much of this sea life can also be found within a 100  meters of most islands rather frequently. As I mentioned before, while snorkeling I was lucky enough to see hammerheads, sea turtles, reef sharks, a scorpion fish, hieroglyphic hawkfish, and pufferfish while swimming around. Even more likely to spot are tons of clownfish, starfish, seemingly millions of silversides, as well as plenty of other species that I couldn't even begin to name.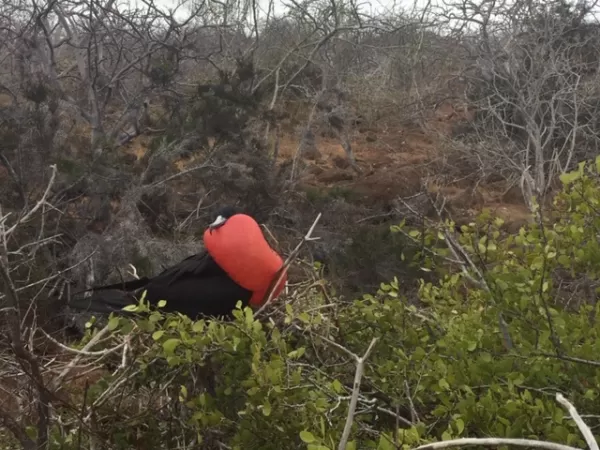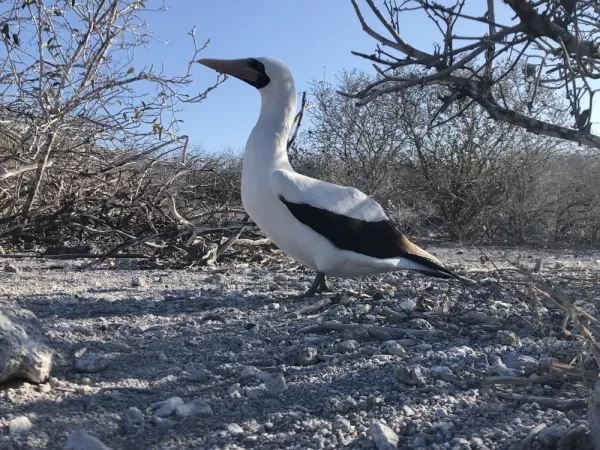 Our first full day was on Genovesa, which is a great island for seeing birds of all kinds. You will not only find the largest colony of red-footed boobies here (well over 100,000!), but also nazca boobies, storm petrels, two species of gull (I especially liked the swallow-tailed gull) and maybe even the short-eared owl if you are lucky. This owl is the only species of owl that hunts during the day, but you definitely need to have a keen eye to spot them. Asking Harry what to look for when searching for the owl he just replied "They look like rocks". He wasn't wrong, but even with this camouflage we managed to see about five, each new one close than the last!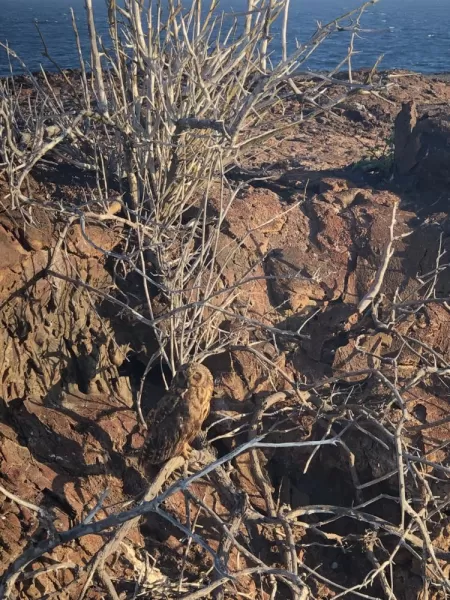 Over the next few days we also visited Santiago, North Seymour and the highlands of Santa Cruz. While visiting these islands, we saw tons of herons, pelicans, hundreds of iguanas, lava lizards, fur sea lions, countless crabs, blue-footed boobies and of course the islands' shining star: the giant tortoises.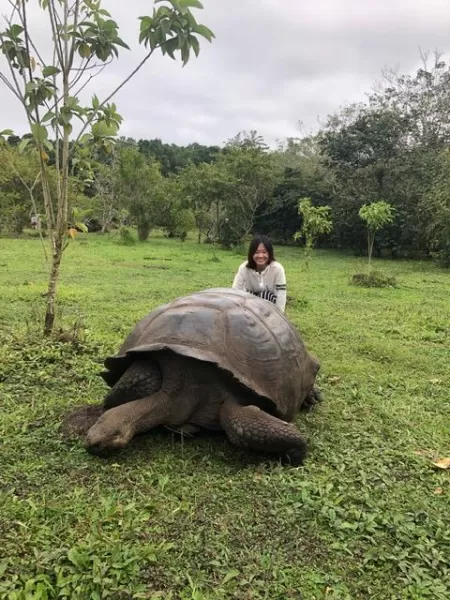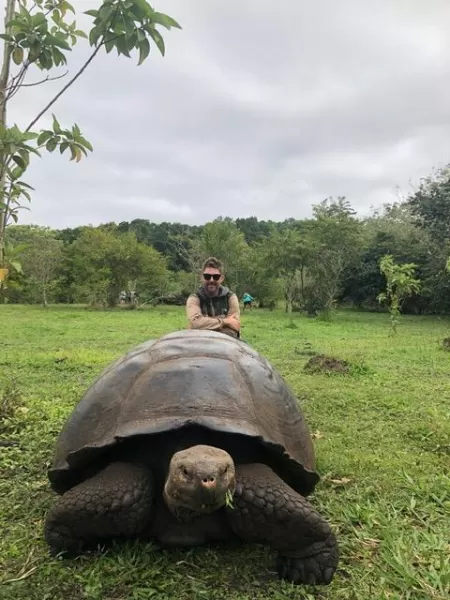 But these creatures were not a surprise, as they are almost an expected part of nearly every itinerary. However, what I did not realize before is how mesmerizing the beauty of the islands would be, even independent of all of these amazing critters. Not only did every island have its own unique vegetation and landscape, but I was also shocked by the brilliant shades of blue as the waters met the sky, especially during the afternoon when we were lucky enough to almost always have sunny weather and clear skies.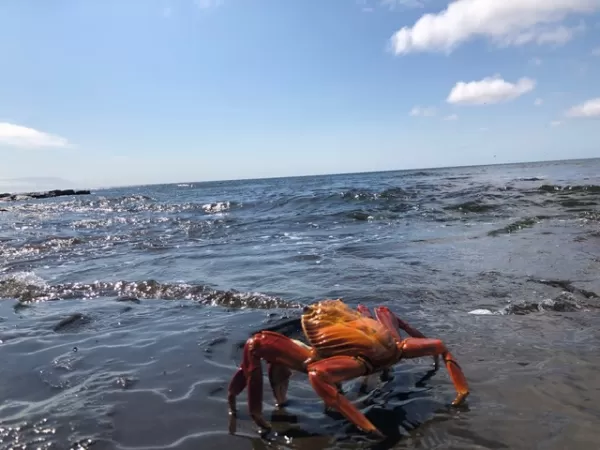 Every night our guide "signed off" from the day with the tagline "Another day in Paradise" with the honeyed tenor and bravado (not to mention the cheese) of an FM DJ, bidding their audience goodnight. He was being cheeky, but not hyperbolic, as the Galapagos truly are a place of dreams. This became even more apparent with each passing day, watching each sunset over new islands and seeing the full moon come up as we lifted our anchors and started our voyage to the next destination. All of this leading to the thought that this is one "once in a lifetime" destination that you sure would like to visit again.