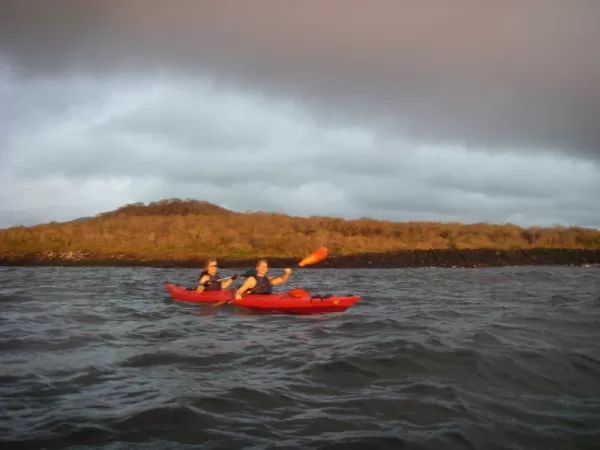 It takes two planes to get us to the next island. They are very very small planes but it sure beat several hours on a small boat for several hours.
This is a very peaceful small island. We continue to feel like we are the only travelers at the Galapagos Islands. We have never seen any of the big or small cruise ships. The restaurants are open air and there are a few sidewalks- they just don't go very far.
We have a lovely bike ride on a sandy road along the beach. We stop many times to look for birds and other animals. We see one lone Flamingo at one stop. There are many hiking trails into mangrove areas.