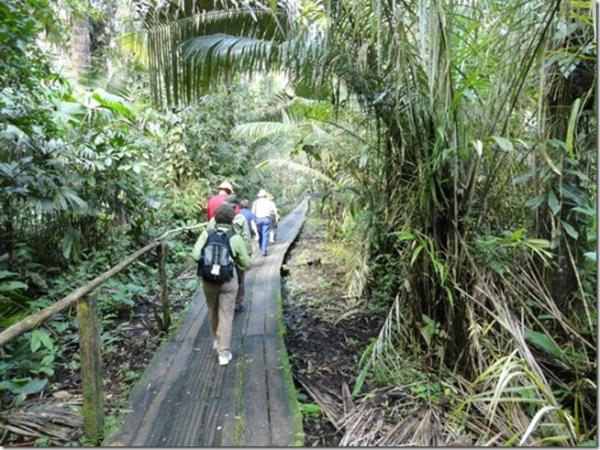 The next four days were spent exploring the rainforest by land and water. We found the jungle to be full of colorful and exotic flowers. With over 1,100 species of trees per quarter square kilometer (62 acres) the diversity is astounding.
Of equal beauty and diversity were the creatures of the jungle. They were spotted on the ground and in the water, high in the trees and flying thru the air. Not all the creatures of the jungle are creepy crawlies. It was fun watching the cute playful squirrel monkeys.
We saw several other types of monkeys but never got any good clear photos of them, just glimpses as they bounded from limb to limb high up in the trees. Birds of the rainforest were even more abundant and often equally as difficult to capture clearly with our camera. Like the monkeys, you most often heard
them before spotting them visually. The ones we did photograph were colorful and unique.