So you want to travel to the end of the earth--but to get to the end, you need to know where to start. Since no one trip will encompass everything Antarctica has to offer, it's important to consider your must-sees and identify the best match for this once-in-a-lifetime trip. It's also vital to remember that, being such an extreme climate, nothing in Antarctica can be guaranteed: it's part of the adventure to hope for the best and treasure what this moody, magical continent is willing to share. Certain areas in the deep south provide better opportunities than others for specific experiences, so take a look at our guide below for a summary of features to consider when choosing an
Antarctica
cruise.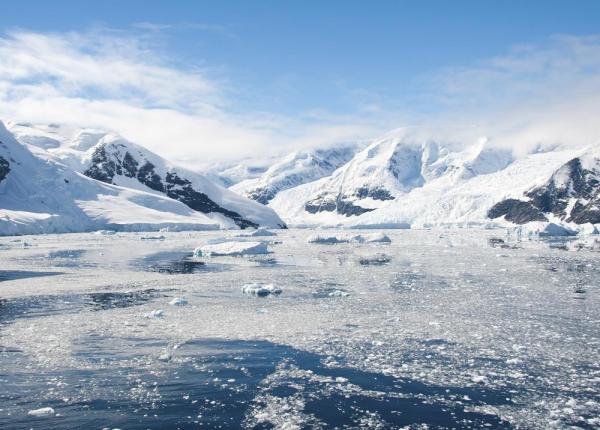 To Set Foot on the Continent: Antarctic Peninsula
"I just want to set foot on the actual continent!" is a common request from our travelers. The Antarctic peninsula
is
the continent, and is the most common region for Antarctic landings. Most Antarctica cruises will stop in multiple locations along  the peninsula and permit landings on this final frontier, so any itineraries that stop on the peninsula will have you walking on Antarctica. Longer Antarctic peninsula itineraries will spend more time around the peninsula and make more landings, providing greater opportunities to experience the continent; those that cross the Antarctic circle by sea will provide a lot of time around the peninsula, but may not be able to permit an actual landing south of the circle. While near the peninsula, you can expect to see countless penguins of the four mainland species, and later in the season, watch for whales as they move south through the melting ice.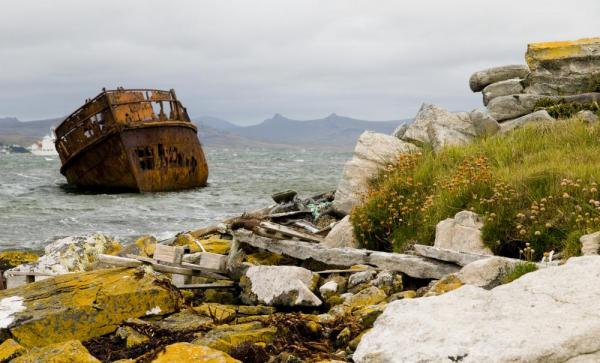 Whaling and Explorers' History: South Georgia/Falkland Islands
For those who want to follow in the footsteps of the explorers who first came to Antarctica, itineraries that visit the Falkland Islands and South Georgia can't be missed. Here, see what Shackleton and his crew experienced when they arrived after surviving the loss of their ship
Endurance
, and learn more about their incredible story. These islands have the most traces of human activity around Antarctica, with whaling stations, a church, and other artifacts of those who came over a century ago to explore the ends of the earth. While not all itineraries that stop here will land on the Antarctic continent, the Falklands and South Georgia provide plenty of wildlife viewing opportunities. More penguin species are found on these islands than mainland Antarctica, and other wildlife such as elephant seals and orca can also be spotted.
Learn more about the Falkland Islands and South Georgia
here
.
For a Rite of Passage: Sail the Drake
For some, the Drake passage is to be feared, with its notorious "Drake shake" known to make travelers lose their lunches. This 2 day stretch from south Argentina to the Antarctica peninsula exposes the vessel and its passengers to open waters and rough seas that, for some, is considered a rite of passage that cannot be missed on an expedition to Antarctica. Fly-cruise options let you travel over the Drake passage by chartered flight to the peninsula where you board the vessel locally, but these can be far more costly than sailing options, and short express options may leave travelers with less time on the Antarctic continent. While those who sail the Drake enjoy a cheaper price point for the length of trip, they need to have the time in their schedule to do so, as the shortest cruise option is 10 days--4 of which are Drake passage crossings.
If you're still not sure which option is best for you, our
trip planners
are here to talk through all the options!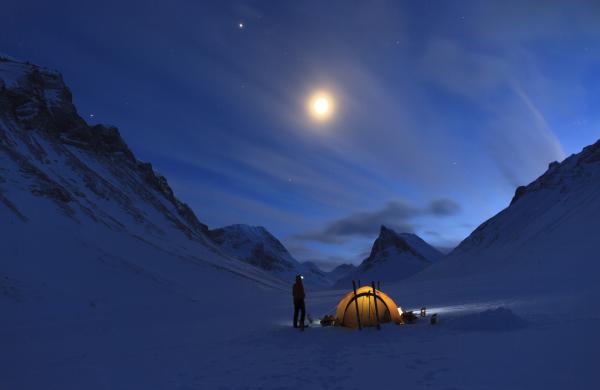 For Active Itineraries: Anything Basecamp!
For those who want their Antarctic experience to be action-packed, look to any of our itineraries labeled "basecamp." Your ship becomes a jumping-off point for all activities: overnight camping on the continent, skiing, snowshoe hikes, sea kayaking, mountaineering, and more. Experience Antarctica's otherworldly landscape, and enjoy photography workshops to learn how to better capture your memories on this incredible continent. While many departures do also offer kayaking or camping as well as add-on activities for an additional cost, these basecamp itineraries are activity-dedicated trips for those who want non-stop adventure in a uniquely harsh and beautiful place.
See adventurous Antarctica cruises
here
.  
For an Extended Experience of Antarctica: Ross Sea
For the traveler with the time and resources, a journey following the footsteps of great explorers Scott and Shackleton is not to be missed. These month-long odysseys connect Antarctica, South America, and New Zealand, sailing through the Ross Sea to reach another side of Antarctica. From here see Scott and Shackleton's huts, stop by the United States research center at McMurdo station, and take helicopter tours to Antarctica's spectacular dry valleys. These are not quick trips, but for those with the resources to go, these journeys will permit travelers to see a side of Antarctica that most will never experience.
For expert advice for your travel plans, our
trip planners
are here to help.