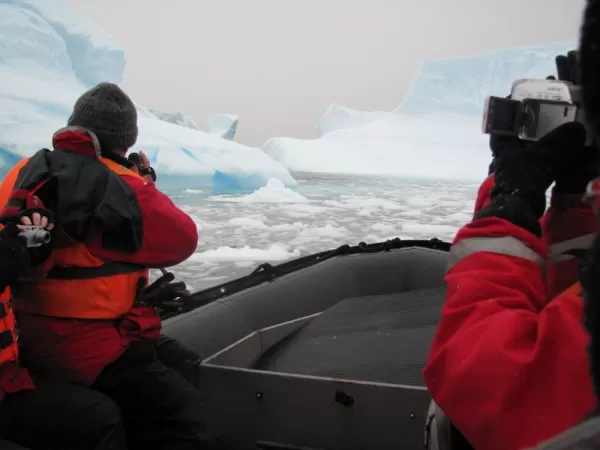 On our last day, we explored the area outside of Ushuaia. One trip took us to a ski area where a ski-lift ride and short hike led to glaciers. There were trees and other green things all along the way. A look down the mountain provided a beautiful panorama of the town and Ushuaia Bay that is almost totally surrounded by mountains (the end of The Andes). I was impressed.
The next day, we went to the Tierra del Fuego National Park, also called "The Park at the End of the World." Rushing streams of clear cold water, black and green lagoons and forests of deciduous and evergreen beech trees made it worthwhile. The trails were the most unique. Instead of dirt or rock or pavement, the paths had a hardy grass covering ground that was spongy like a bog. It was the most comfortable path we ever walked on.
All in all, Ushuaia, Tierra del Fuego, was delightful.