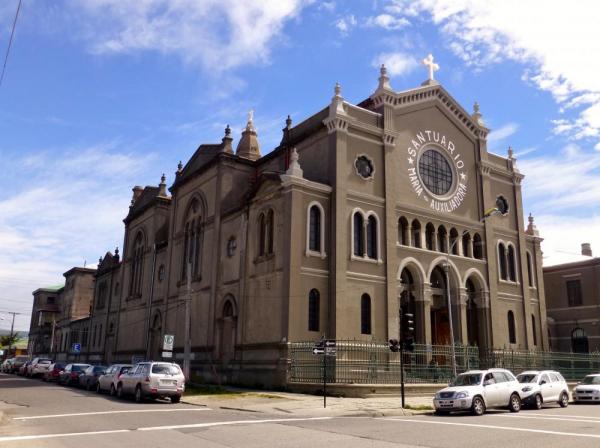 At the 7 am breakfast, we were informed that we would head out to the airport at 8 am for a 9 am departure! We were relieved to see the C-130 provided by Argentina Linea Aerea del Estado (LADE) ready for us. The interior of the airplane was a sight to behold and we were packed tightly. We were thrilled to have a snack and soft drink passed down to us. We dared not drink too much, since there were no toilets on board!
Hercules flight video at http://www.youtube.com/watch?v=x2yO9c9yrzs
After the exciting Hercules flight, we landed at Frei Station and we were welcomed by the Expedition Staff who took us on a mile long walk on the runway and snow to the zodiacs that took us to the M/V Ocean Nova. There were 53 of us ready to start out Antarctic adventure.
On board the Catering Team was waiting for us with lunch. During the afternoon we were briefed about emergency procedures and Daniel of the Expedition Staff introduced us to the most remarkable facts of the Antarctic continent during a lecture. At 7 pm on a perfect afternoon we landed at Half Moon Island (Coordinates: 62 deg 35'S, 59 deg 55' W). We had the chance to visit a Chinstrap penguin colony and see lots of wild-life: a few Gentoo penguins, Antarctic Terns, Skuas flying over the colony, Snowy Sheathbill, Wilson's Storm Petrels, and even a singing Weddell seal. An amazing first day in the South Shetland Islands!
Half Moon Island video at http://www.youtube.com/watch?v=rFClfBtRctY