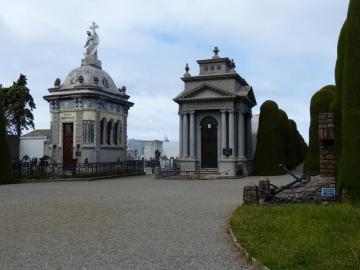 Once again, we heard Mariano wake us up at 7:30 in morning to get ready to enjoy what we thought would be our last whole day of excursions. After breakfast, we landed on Mikkelsen Harbour (Coordinates: 63 deg 54' S 60 deg 47' W) is a small bay indenting the south side of Trinity Island at 9 am. This little island full of interesting wildlife, including some blue eyed shags, and to observe leftover deserted huts and artifacts from whaling operations in the early 1900's.The harbor was used by whalers for mooring factory ships. On the island there is a gentoo penguin colony, a few unoccupied huts. We had two hours ashore to enjoy among the Gentoo penguins and a lone Weddell seal.
Mikkelsen Harbour video at http://www.youtube.com/watch?v=qcGIwfixEN8
In the afternoon we repositioned to Spert Island(Coordinates: 63 deg 51' S 60 deg 57' W) after Andre gave a talk about Climate Change. It is a little known island lying off the west extremity of Trinity Island, in the Palmer Archipelago. We went for an exhilarating 2 hour Zodiac cruise around Spert Island. It was fantastic to be in such a place with steep walls next to us, channels and spectacular monstrous icebergs.
Spert Island video at http://www.youtube.com/watch?v=hmQrCEYeKrc
We had our farewell champagne toast with Captain Alexey and the Expedition Staff and we remembered through pictures all what we had been doing during these intense four days on board M/ Ocean Nova. The farewell dinner was capped off with the catering staff parading in Baked Alaska!