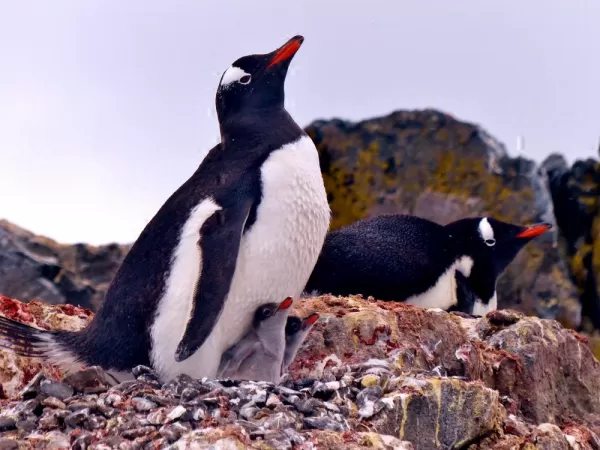 Our flight from Punta Arenas departed just after midnight. The final adventure had begun. We picked up our luggage after the flight landed at 3:30 am and went up to the 3rd floor to find the LAN sales desk. There were 8 of us Adventure Lifers eager to see what flight we would get from the trip home. The earliest flights out were after 10 pm. Fortunately, there is a Holiday Inn across the street! But wait, they have no rooms at 4 am and their lobby is closed until 6 am. Why not have a bite to eat at the airport and kill some time. We got our rooms at the Holiday Inn at 7 am - day room until 6 am for $105 with breakfast included. We need to get some sleep and a second breakfast was not needed.
The next priority was to get our boarding passes. Partial success as LAN printed them for the flight from Santiago to Los Angeles. They could not do it for the Alaska Airlines flight from LAX to Seattle. we found out why the next day!
The Holiday Inn lobby has very comfortable couches and plenty of computers to access email. The restaurant is good too.