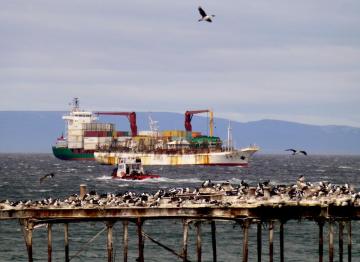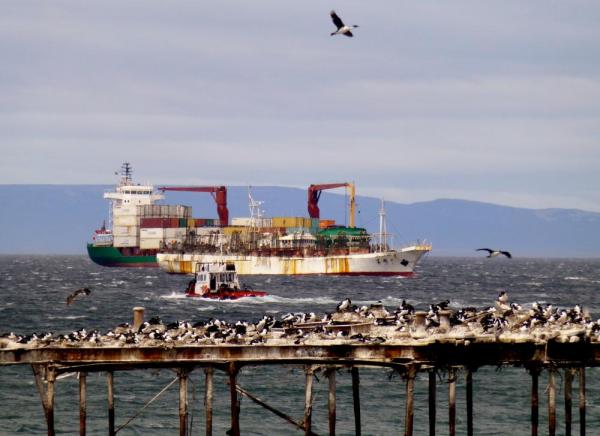 Our day started with a 7 am wake up call and 7:30 breakfast. Today was an exciting day in Antarctica! We started with a talk about penguins by Andre, followed by our first continental landing at Portal Point, on a stunning and sunny day. We got the opportunity to hike in different directions and have a fabulous view of the surrounding glaciers. Portal Point (Coordinates: 64 deg 30'S 61 deg 46'W) is a narrow point in the northeast part of Reclus Peninsula, on the west coast of Graham Land, where a hut was established in 1956 as a gateway of the expedition route.
Portal Point video at http://www.youtube.com/watch?v=_mZDXlqiXpY
In the afternoon we visited Orne Harbour (Coordinates: 64 deg 37'S 62 deg 32' W) for a somewhat strenuous hike up to the Chinstrap colony, but some of us chose an optional Zodiac cruise to see the nesting Cormorants. Just before dinner a pot of Orca was spotted, and it was amazing to see such a large group traveling on a calm evening with glaciers and icebergs as background. We had a recap of the day at 6 pm, followed by dinner at 7 pm, and then on to Lemaire Channel.
Orne Harbour video at http://www.youtube.com/watch?v=WvoElUc3mT4
The Lemaire Channel is a spectacular sight with enormous sheer cliffs falling straight into the sea. Affectionately known as Kodak Gap, this narrow 7 mile long waterway flows between the 3,000-foot peaks of Booth Island and the peninsula Glaciers and cliffs reflected in still waters at the south end of the channel. We dropped anchor at the southern end of the channel at about 10 pm and waited for the sun to set slowly at midnight. We could see the Quark Sea Adventurer also anchored near Pleneau Island and their yellow jacketed passengers walking on a nearby ridge.
Lemaire Channel video at http://www.youtube.com/watch?v=9fq2jX4lqPo