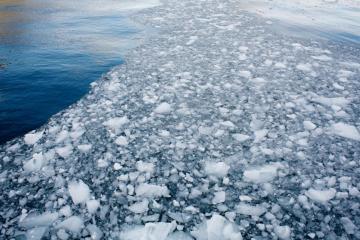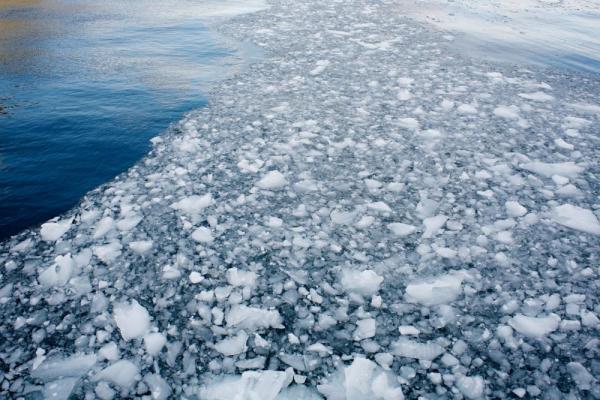 This was our last day of landings before heading back to Argentina. We landed in Whaler's Bay on Deception Island, known for massive whale slaughters in the 1900s. There were huge metal barrels originally used to store whale oil. It is said that some days the waters would be red because of all the whale blood. You can still find lots of whale bones on the beach. The beach is black from volcanic ash & soot. If you look closely you can also see boiled sea urchins and other tiny ocean invertebrates that got cooked by volcanically warmed waters. This is also the beach where we did our polar plunge! The running into the frigid water was the easy part...wading back out & putting your clothes back on when you're wet was the hard part! Hosea also did a second plunge back on the ship - he jumped off the gangplank with a rope tied to his lifevest so the crewman could haul him back up. He got a shot of vodka and the captain blew the ship's horn in praise of his courage! (I had already showered & was warm from our first plunge...no way was I doing it all over again!)
After lunch (and a long hot shower) we landed at Half Moon Island where we finally got to see...Chinstrap penguins! There are around 3300 Chinstrap pairs on this island as well as one single Macaroni penguin that has been living with this particular Chinstrap colony for the past 2+ seasons.There are also many large birds that breed on this island. You could see the carcasses of penguins lying around from where the larger flying birds had attacked them. We also saw a group of young male fur seals fighting with each other.
Half Moon Island was our final landing on this expedition and home to 3000+ Chinstrap penguins (and one single Macaroni). These are the last of our photos from this trip as we spent the last 3 days in our bunks as we sailed back through the notoriously rough Drake Passage back to Ushuaia. The end of our once in a lifetime adventure!