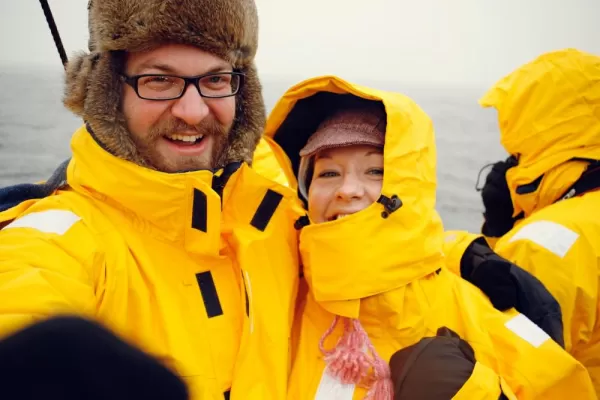 This was probably our other most favorite day... First we landed in Neko Harbour which was our first landing on the actual continent of Antarctica (as opposed to islands). HOORAY! Neko is notorious for its calving glaciers and we weren't allowed to be on the beach in case of a large calving that could cause massive waves. We heard a lot of calving & saw one iceberg flip totally upside down!
Our second landing of the day was at Paradise Bay, also on the continent. We had a steep hike up for a view of the bay from above and then a zodiac cruise around the bay. The sun came out just in time for our zodiac cruise and boy, what a difference the sun makes! The blue sky paired with the blue ice...amazing!
We were also supposed to go camping this night, but the weather conditions weren't ideal so that plan was delayed.