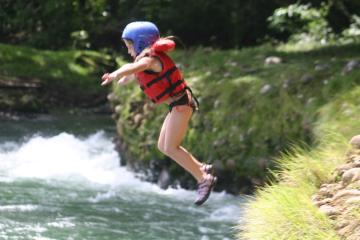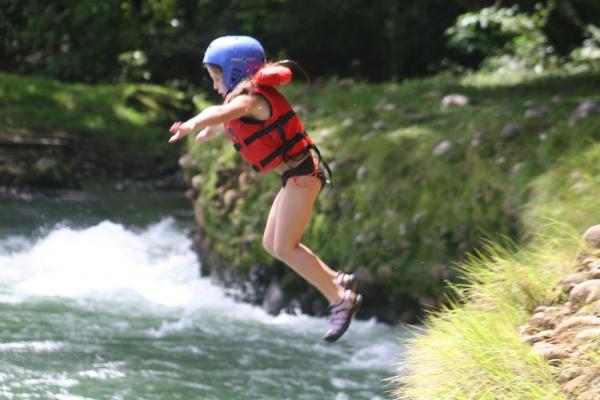 We had to say goodby to Turtle Beach but now we were on to the next adventure: BATS!
This day was spent transfering back (all perfectly arranged and ALL ON TIME!)to the middle (or so) of Costa Rica to a nice little country inn called La Quinta de Sarapiqui. Nice little Inn with nice, clean rooms (still no air conditioning, but heavily supplied fans and screens). Lots to look at: butterfly garden, lagoons with caymen, beautiful flowers, tubing down a river, educational wildlife books, etc. Nice staff, good pool, great food!
7:00 p.m. BAT TOUR: A Costa Rica Rep came to pick us up from hotel, right on time, and take us to the Tirimbina Reserve. We were met by a Biologist of Bats who educated us on the myths and truths of bats. We got to sit in an air-conditioned room (which at the time felt marvelous!) We learned much and even got to touch and see up close (very close) five different bats. GREAT Pictures! The kids thought that was cool! Especially watching mom, Freak Out about being so close to those things!