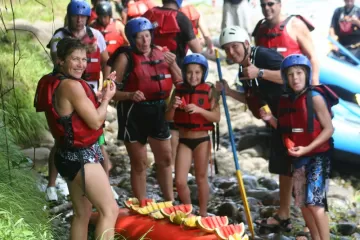 3:45 am our transportation to the airport arrives. However, not before the hotel staffs makes sure we had coffee waiting for us in the lobby and bananas for the kids to eat! What a gracious staff at Hotel LeBegerac!
6:30 Airplane leaves to United States and head for home!
Definitely will go back and visit Monteverde Cloud Forest and the Pacific side of Costa Rica and all the adventures that await us there! Grandma Included!!!