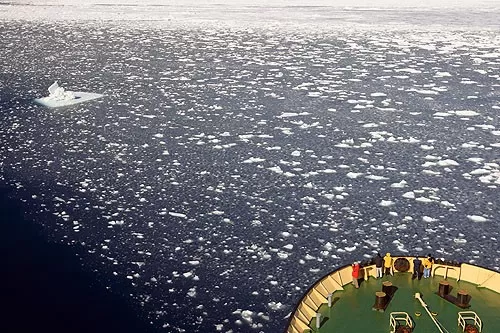 A little colder today with a little wind. Another exhilirating flight to base camp.
Once there, we had a walk to the ice cave for a look inside. It was the deepest blue I've ever seen.. Then we hiked closer to the Arch made of Ice. It was incredible. How can nature make such beautiful sculptures from ice, I wonder.
During the afternoon for those were not at the rookery, there was another ice walk around the ship. There was always a lot to see...penguins wondering around the ship..and seals sunning themselves.