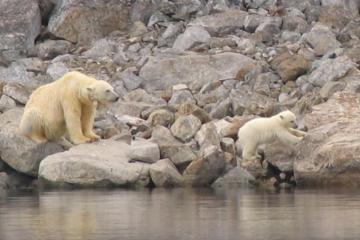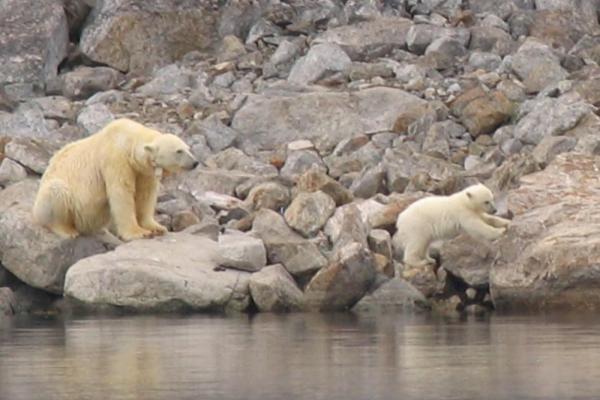 Ever since Christopher Columbus discovered that his route to the Orient was blocked by a new and unexpected continent, the quest for a Northwest Passage – a sea route from the Atlantic to the Pacific around the New World's northern extremities – has been the dream of explorers and adventurers. Drake, Cook and Hudson were among the early seafarers who joined the search, but it was not until the 19th century that arctic exploration hit its peak with England leading the way. The twin arctic quests of the discovering a Northwest Passage and reaching the North Pole became a matter of great national prestige and pride.
Throughout the 19th century dozens of ships and hundreds of men ventured into the vast, unexplored Polar Regions. The tales of their heroic but often ill-fated expeditions provide some of the most thrilling adventure stories ever written. Perhaps the most well-known was the ill-fated Franklin expedition in which Sir John Franklin and his 128 man party left England in 1845 in search of the Northwest Passage and vanished into the Arctic forever. Over a dozen relief expeditions were launched to find the Franklin party but they, too, were unsuccessful, many resulting in further loss of life. It was not until 1905 that Roald Amundsen, a Norwegian, would complete the first successful navigation of the Northwest Passage. Four years later, in 1909, Robert Peary, an American, claimed the North Pole.
In any discussion of the great polar explorers, we should not fail to mention our own son-in-law, Whit Jackson who, as a young college student, spent a summer crossing the high Arctic in a walrus-skin umiak with a National Geographic expedition team, attempting to retrace the migration route of the native Thule Inuit people from Alaska to Greenland a thousand years earlier. Certainly Whit deserves to be included in any panoply of heroic Arctic explorers.
Today, one hundred years after Amundsen and Peary, commercial ships make seasonal transits of the Northwest Passage, giant nuclear submarines patrol the seas below the Arctic ice cap and tourists arrive on giant ice breakers to have their photos taken at the North Pole. Fast forwarding another one hundred years, ships may well be traveling in open waters from Europe to the Far East over the North Pole, if global warming continues at its current pace.