After yesterday's adventures, crawling out of bed was hard on this, the longest day of the year. At the floe edge we found belugas cavorting, so we hurried into our dry suits and kayaks. The whales lingered, gliding around the drifting ice chunks, then slowly swam off, leaving us eager for more.

Flocks of King eiders swooped overhead and Brett brought out his a kite and flip-flops (what else would an Aussie pack for an Arctic adventure?)
A duck hybrid dropped by but other wildlife proved elusive so we were content to head back for dinner at what seemed like the early hour of 8pm. (When the sun's always out, you lose track of time!)

After dinner, a guide told the story of his grandparents' two-year migration from a tiny, remote community to Pond Inlet. The grandfather was sick so the grandmother managed the family alone. Often starving, the family lost six of their seven children – those survived did so only because the desperate woman managed to kill a walrus. Listening to one guide speaking in Inuktituk as another guide translated, we realized life in the high Arctic is unlike anywhere else.
Want to Go?
region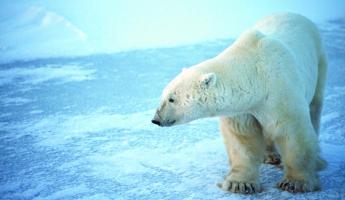 8 Day Tour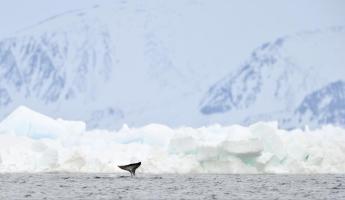 Narwhal & Polar Bear Safari
cruise