Our last full day was so warm, madness struck.
At the floe edge, Sandra, Tom, Cornelius and I posed in bathing suits on caribou skins for an Arctic Sports Illustrated swimsuit shoot, while Justin and Jens kayaked to a floating berg and were quickly surrounded by belugas. The biggest excitement of the day came when fifteen-year-old Edward decided to do the polar plunge he'd threatened all week. Tied together with a rope for safety Tom and Edward jumped into the icy water, impressing us all.
We tried to make that day last forever…to savor every moment of our Arctic passion. Cornelius and I did a slow paddle in our kayaks. Each stroke of our paddles carved into the thin crust of ice on the utterly still surface. In the distance, narwhals breeched as the gargantuan sound of a bowhead whale breathing filled the landscape. It was a sound I'll remember all my life.
Want to Go?
region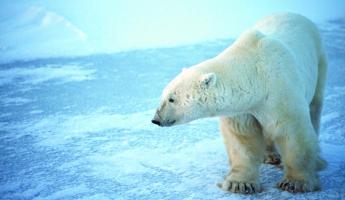 cruise