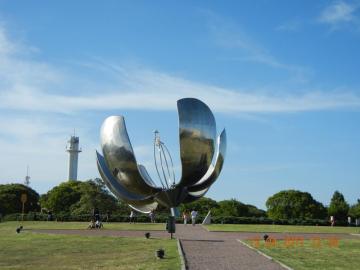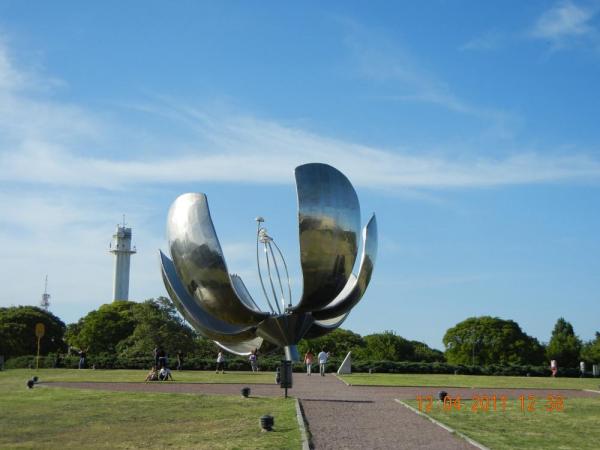 After six days of solo travel, it was great to be in the company of my friends. We had a private city tour of sights not seen when I first arrived in Buenos Aires. Among the highlights were the Parque Tres de Febrero, an oasis of trees, a rose garden, and a lake with paddleboats in the middle of a busy city; driving through the chic Palermo neighborhood; and going to the Recoleta Cemetery, whose most famous occupant is Eva Peron.
Perhaps even more interesting, though, was the time spent in a cafe with our guide who related his personal experience during the political upheaval of Argentina in the 1970's and the events that followed.
Our guide took leave of us in the early afternoon after helping us get tickets for a tour in English to the Teatro Colon, Buenos Aires' magnificent opera house with the third best acoustics in the world, following La Scala in Milan and the Paris Opera House. The building has quite a history, not to mention the grandiose productions starring all the opera luminaries in its heyday. The tour guide even graced us with a few lines of the habanera from Carmen!
That evening, we were whisked away for another taste of excellent Argentine cuisine and a lively and seductive tango show. We were mesmerized by the energetic performance and delighted to experience this part of Argentine culture.