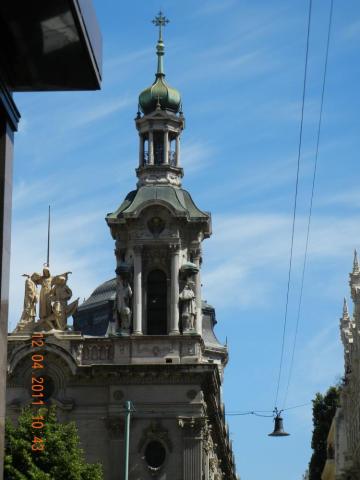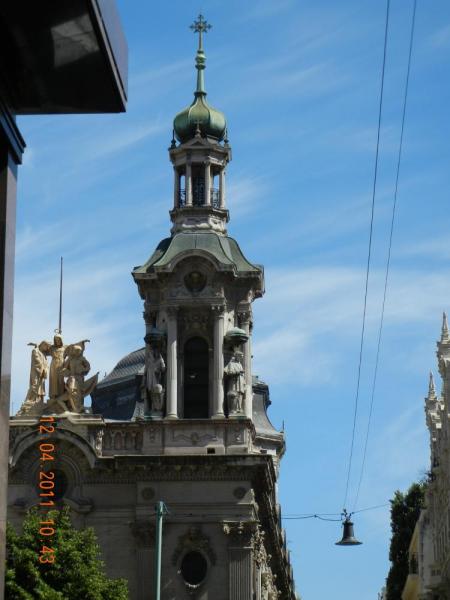 Colonia del Sacramento in Uruguay is northeast of Buenos Aires, just across the Rio de la Plata and accessed by a 45 minute ride on the Buquebus ferry. Obviously, this is a common mode of travel as the station is large and clean with excellent signage and posted times of departure. I met a student from Kansas and an older woman from Buenos Aires, both on their way to Montevideo. The older woman was as anxious to practice her English as I was to practice some Spanish, so we got on well on the short ride. If I had planned ahead, I might have tried to squeeze in a short visit to Montevideo that afternoon, but having some leisure time in Colonia del Sacramento was just as enjoyable.
When I arrived, my guide met me and took me to the visitors' center where local products were displayed as well as an historical timeline, and a surround film on Uruguay was shown. The Barrio Historico of Colonial del Sacramento, a UNESCO site, is unique for its Spanish and Portuguese influence, with vestiges of both cultures evident in its architecture and the construction of the roads. During our tour around the city, the guide outlined the layout of the city, identified the various ruins, and noted the architectural styles of Portuguese and Spanish construction. He explained the impact of the back-and-forth governance from the Portuguese to the Spanish over several hundred years, with Uruguay finally becoming an independent state in 1828.
Our driver met us and we drove around the outskirts of the city, taking in beautiful views across the Rio de la Plata as well as historic sites such as the bullfight arena and the church that housed the statue of San Benito.
Left to my own for lunch, I ventured back to a hotel dining room recommended by the guide, had an excellent meal of local fish. A word of warning to the budget conscious traveler is to be aware of cover charges to dine in this restaurant. After lunch, I walked around the Barrio Historico, climbed the lighthouse for beautiful panoramic views as it was another beautiful day, and then set out for the museums. Admission to about six museums can be gained on one ticket, but some of them were closed and others only one room or all in Spanish. For the non Spanish speaker, this could be a frustrating experience and not worth the visit to the museums.
Adventure Life had arranged the car ride back to the ferry and the car ride from the ferry back to my hotel. Because of the efficiency of transfers, I had time again to wander around Buenos Aires, stroll around with the Argentinians on their way home from work, read restaurant menus, only to get more of the great empanadas for dinner.