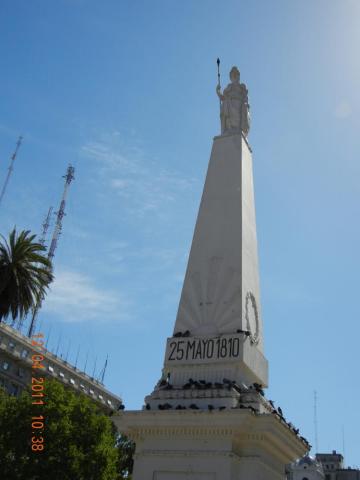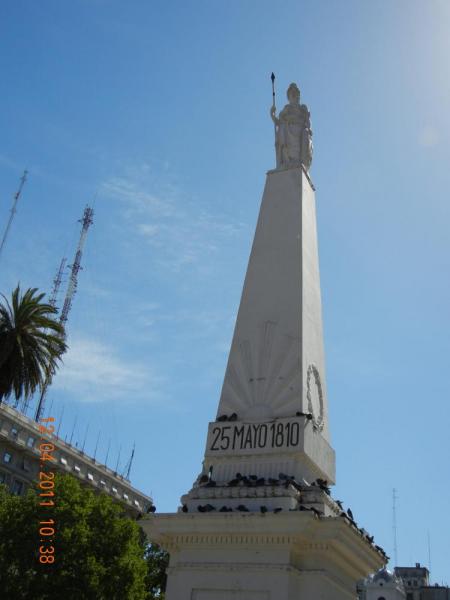 The tour bus picked me up in the morning and we headed out to the Pampean region about an hour outside of Buenos Aires to the Estancia Don Silvano, a former working ranch. Along the way, the guide explained gaucho life, including the work of the gauchos, the dress, the recreation and culture, and prepared mate for us all to try. It was interesting, somewhat like a bitter tea.
Upon our arrival at the estancia, gauchos welcomed us with meat and corn empanadas and local wine. We spent the rest of the morning exploring the ranch and enjoying the beautiful weather. Then, several tour groups joined us in a big hall for a fabulous meal of Argentine fare: steak, chicken, sausage, potatoes and carrot salad, and of course, more Argentinian wine! Musicians and costumed dancers delighted us with a folklorico performance, taking us through all the regions in Argentina with their local songs and dances. They included the audience in songs of their home country (for example, 'When the Saints Go Marching In' for America) and of course, a tango lesson. It was energetic and delightful!
We then went outside and sat on bleachers to watch the traditional ring races and troop rides. How one rides a horse through an arch and plucks a little ring with essentially a chopstick is beyond me! We spectators were enthusiastic and cheered them on, each in our own language, but one needs no words to see who won the contests.
The afternoon at the estancia ended with tasting traditional corn pies and more mate. After our return to the city, I walked around the Avenida de Mayo, Plaza de Mayo and poked around in little shops. Beware of the diagonal streets! I got lost more than once!