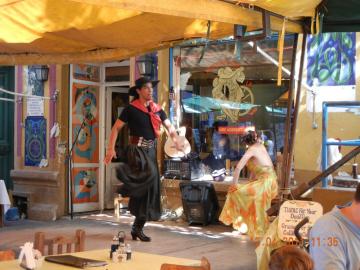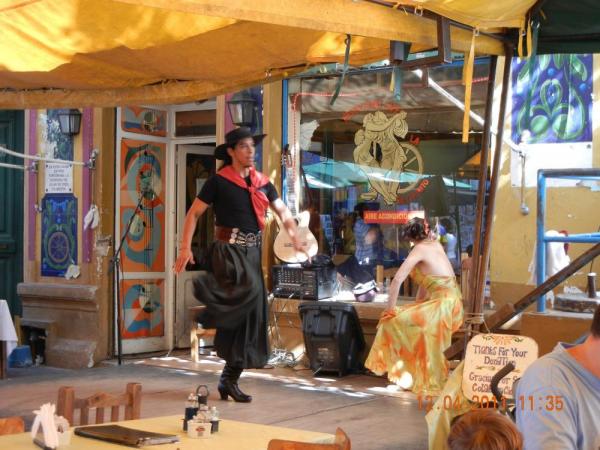 The guide book calls Iguazu Falls 'Niagra on Viagra'. No kidding. Iguazu Falls can be accessed on an Upper Circuit, Lower Circuit, and Devil's Throat. The elevated catwalks are easy to traverse and provide breathtaking views of the many falls. One can view the falls from above, from below and right up to edge as the water tumbles and roars in front of you. Words cannot describe the beauty of this phenomenon of nature.
Along the paths, colorful butterflies flitted about, landing on yellow, purple and red wildflowers in full bloom. Calm water swirls beneath you and does not seem to accelerate until it spills over the falls, mist and spray rising up from its descent.
But getting up close to the falls is only half the adventure. We then boarded zodiac boats which took us up to and under the thunderous gallons of water pouring over the edge. We delighted in the waves of water lapping the sides of the boat, soaking us in nature's shower.
After exiting the boat, we rode on open air trucks and had a tour of the rain forest with descriptions of the flora and fauna of the region. It was too late in the day to spot exotic birds like toucans. Another time...