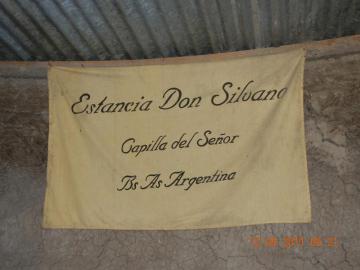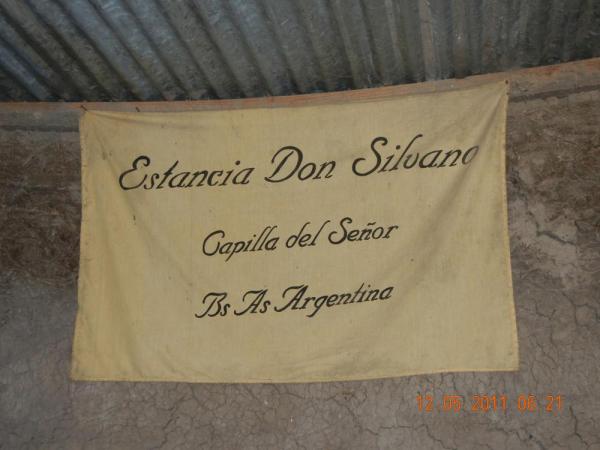 We set the alarm for 4 am hoping to catch a glimpse of the sunrise, but alas it was a cloudy morning and the sun slipped in quietly without a big show. We went back to bed and rose later to enjoy our buffet breakfast in a room overlooking the mountains and sea. Today we were off to the Tierra Del Fuego National Park. We were picked up on time by our driver JJ and guide Norberto (Norbie) and canoe leader Augustine. We joined other international travelers and soon all felt like friends, laughing, telling stories and enjoying the beautiful surroundings. Our guides were professional, enthusiastic, culturally sensitive and all had excellent English (as well as other language) skills.
It was a bit cloudy with an occasional drizzle, but that did not deter the group. We arrived in the National Park and began our hike at Beagle Bay. Along the way Norbie shared with us information about the trees, birds, views, and history of the area and the park. The area was first populated as a penal colony and in the 1940's this began to change as world politics and sea access became more important. The government brought in industry and workers and the town began to grow quickly in size. We came to understand why the city was full of young people and not too many older people. The government offered financial incentives to the young workers, but not higher education, and good retirement money allowed older folks to move to more accessible and comfortable parts of Argentina. Norbie also entertained us with his wonderful and playful personality. We had a special morning tea break and was delighted when Norbie pulled out the thermoses of hot water for tea and coffee service. We continued our hike of about 4 hours enjoying the gentle trails, sea views, trees, and flowers with the snow capped Andes in the background. We ended the hike in a large picnic area of the park where lunch was being prepared for us. We found a tent set up with a table full of appetizers. We were all hungry and happily sat down to enjoy our meal and more conversation. Lunch was a wonderful chicken dish (tomato and cheese chicken papillotte) cooked on a fire outside. It was fantastic. Argentinean wine complimented our meal and we were one happy group!
After lunch the adventure continued with a canoe trip down the river. We had to don our water gear and life jackets. It was not easy to outfit three very petite ladies, and we were quite a sight in our gear, BUT we were safe! The group was divided into two canoes with Augustine steering one canoe and Norbie steering the other. We carried the canoes down the beach a ways to find some calmer water to enter. We each had a paddle and received short instructions on paddling technique. It was a beautiful paddle, the views were astonishing, the majesty and beauty surrounded us. We were lucky to see numerous different species of birds. We took time to quietly reflect and enjoy the very special time and place and give thanks to our good fortune of having been able to have this adventure.
We finished up our canoe trip and helped carry the canoes back to the truck that was waiting for us. We found ourselves at the end of the Rte 3 road which is the road that goes from Alaska to the tip of South America, a distance of 17,848 km!
We returned to our hotel and after a brief rest, headed back to town for shopping and more eating! We found lots of interesting shops, where folks were happy to help us understand the crafts and significance of some of the items. We then found Chetos restaurant which had been recommended by our guide and were not surprised to see our hiking buddies also there. It was a hard decision what to have, but Kathy ended up with delicious Fuegian trout, Carol Jo and Janet had King Crab. Again we were surprised how late it was since it was still so light outside.
We climbed the stairs back to our hotel and began to get ready for our next adventure. As we packed and showered, we found ourselves with some electrical problems despite use of a converter and adapter. Actually, we found ourselves in the dark a number of times. The staff quickly came to our rescue and we giggled ourselves to sleep grateful for a fantastic day and excited about what the morrow would bring.