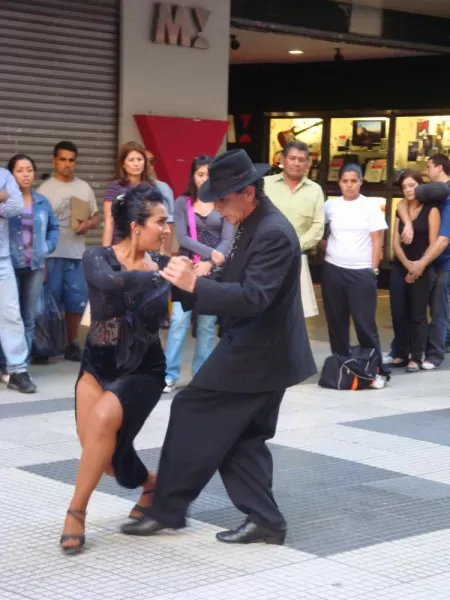 Echoes of the Falls
Eager to visit the world's second largest falls we got off to an early start. We were picked-up by our transfer guide and were headed to the domestic airport for our flight to the Iguazu Falls. Once there, we were warmly greeted by our Brazilian guide Celia who accompanied us for our tour of the falls.
With child like enthusiasm we kicked-off our journey to the falls by hopping onto an endearing green gas train. We then "cho-chood" our way through stately bamboo trees and the dense rain forest foliage. We hopped off at the Devils Throat stop, which was a good one mile walk to the falls - across the width of the Iguazu River. Perspiring profusely, we then heard the thunderous call of the falls almost a half mile before we approached the actual mouth of the falls. As we reached the Devils Throat Point, we stood in complete awe, wonder-struck by God's original masterpiece.
This majestic mass of water comprising a staggering two hundred and seventy five rumbling falls, overpowered us with its sheer grandeur and force. I tried to capture every minute of our experience, every angle, and every corner of this grandeur. The sprays of the falls soaked us completely. Such a revitalizing feeling in the sweltering heat!! It was almost as if the falls had embraced us, welcoming us to view its radiance. Then I witnessed a sight that will be etched in my memory eternally - a flawlessly crafted rainbow. Not some photo-shopped image – but the real thing, with each of its colors radiating its brilliance. A truly spiritual experience!
Speed boating through the Rainbows
We then boarded the train to the lower circuit of the river. We walked down several trails where we enjoyed diverse views of the lower set of the falls. As we approached our speed boat, the crew handed out protective life jackets. Nanita and I, in our navy ponchos, expressed eager anticipation as the boat charged through the rapids towards the falls. It zipped past not one but multiple rainbows, leaving a thrill down my spine. Our boat made some very sharp turns leaving us completely soaked, but yelling ecstatically with adrenaline induced fervor. Trust the Argentineans to pull off such a thorough Adventure!
The boat stopped, giving us several photo opportunities before we headed back into the rapids. We pulled out our cameras from the waterproof case, feeling so thankful to Adventure Life's detailed packing list. Initially we had found the list to be too exhaustive but now we realized how each item served a purpose and had indeed come handy.
Butterfly Magic
As we tried to dry off, I captured a picture perfect moment of a butterfly resting on the railing with an iridescent rainbow in the backdrop - my favorite photo opportunity till date!
Next, we were taken through dense jungle foliage of the Iguazu Rain Forest in a rugged 4x4 SUV. We were briefed on the local flora and fauna of the jungle (most names of which I couldn't for the life of me remember now). We did spot some raccoons but were most bewildered by the magic of the many frolicking butterflies we encountered as they displayed their countless shades.
Our guide Celia excitedly waved at us and we couldn't wait to share our experiences with her. We soon headed to our hotel, the Iguazu Jungle Lodge that was tucked-away in a remote part of the jungle. Our room was surprisingly spacious, with a suite like feel to it and showcased a wooden interior which almost made you feel like you were in a Swiss chalet nestled in the Alps.
We had our very own patio, where we unwound over a couple of vodkas and some sandwiches, whilst listening to the melodious sound of a gushing river near by. What a perfect way to end the day!