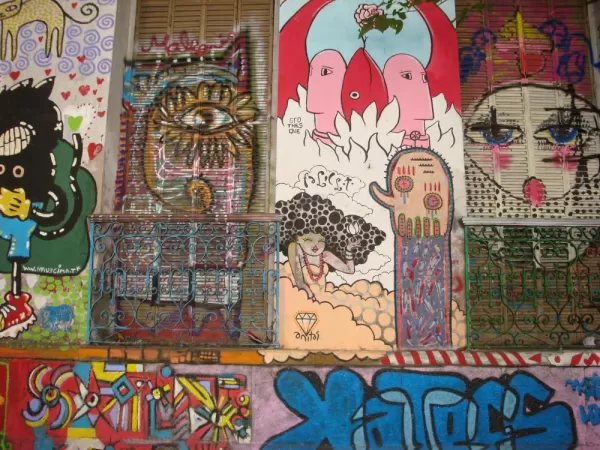 For us sisters, our 'Adventure Life' expedition started well before we embarked on the actual tour. It started off with receiving our packing list guideline and coming to terms with alien items such as "Parkas" and "Gore-Tex" fabrics and where to buy them. Plus we spent time getting into a workout regimen with the hope we increase our fitness levels before we leave. While we were mentally prepared to face the great out-doors and be adventurous (which is why we chose 'Adventure Life' tours in the first place), being city girls our idea of a trek was walking to the neighborhood supermarket!
Buenos Aires here we come!
Completely exhausted from two 15 hour flights, but raring to go, we walked out of the "Departures" terminal where an elderly man (our transfer guide) greeted us and escorted us to our hotel Casa Las Canitas in the hip and posh neighborhood of Las Canitas. We had decided to spend a day in the city prior to our tour, to break journey and explore the mesmerizing Buenos Aires on our own. After a quick check-in, we headed to Campo Bravo, a restaurant in 'the barrio' (Spanish for neighborhood) where we enjoyed some local cuisine.
The young Latino hostess, who was bemused at encountering two 'vegetarianos' in beef country, took great efforts to help us make a selection. It was our first hour in the city and we could already get a glimpse of the congeniality of the local people.
A sumptuous candle light dinner with a glass of 'vino' was a perfect end to a very tiring day.