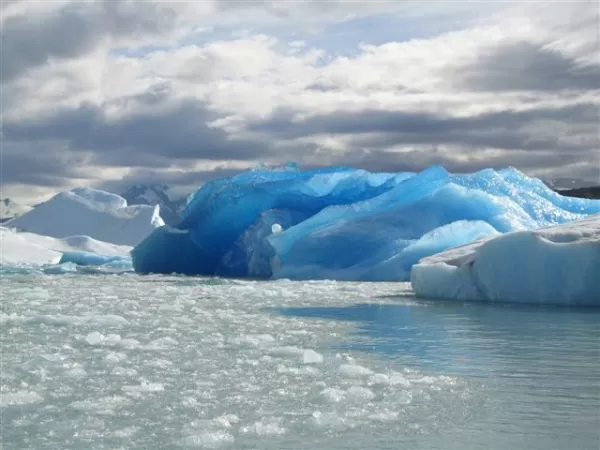 It was a brief encounter, maybe 90 minutes or so, but for two people, neither of whom really spoke the other's language, we managed - through gestures, facial expressions and the few dozen words we knew - to share some insights about each other and our respective cultures.
When I rang the doorbell of the Espacio Glow salon in the Recoleta section of Buenos Aires, Sylvia greeted me in Spanish with a big smile. Whereupon I gave her my best "no comprende," and merely displayed my fingernails with their chipped polish and broken tips.
She ushered me in with a gesture that said, "no problem."
"Cuanto, por favor?"
"Trente y ocho pesos."
Fine with me.
Over the next 45 minutes, Andrea, her cousin, worked on my hands - repairing my torn cuticles, massaging my fingers and painting my nails a lovely shade of pink.
Sylvia returned to chat while they dried and offered me a coke.
Somehow I managed to convey the name of my hotel, that I had visited the glaciers in Calafate, and had just returned from Salta to spend a few days in Buenos Aires before heading home. I explained that I had family in the city.
She seemed delighted and told me that the salon was a family run business and that Andrea was the wife of Federico, the owner, and that they had a three-month old baby, Facundo Tomes. Sylvia herself had two children, a boy, 13, and a daughter who now lived with some girlfriends.
Democrata or Republicano? she asked when the inevitable subject of politics came up, a favorite topic for Argentineans.
She smiled when I gave her the answer she was hoping to hear.
"Bien."
We spoke of the sorry state of affairs in both countries, the economic turndown, the foolishness of elected leaders, the crazy traffic in big cities, the high cost of living these days.
"Argentina and America are equal," she said.
We then turned to sports and I asked her about the insane rivalry of the two local teams, River and Boca.
But Sylvia said she was an independent, a fan of neither, and cautioned me to forget about trying to get tickets to an upcoming game because it could be dangerous for a single female. The fans were lunatics.
She said petty crime was a problem in BA like in other cities and told me to
to take taxis everywhere and be aware of my surroundings.
"When they hear you speak English, watch out," she said.
Good advice.
And when we finally hit the subject of the country's outstanding food and wine, she told me she didn't drink, but like many Argentineans, was a fan of coke.
"Coka Cola and pizza," she said smiling. "Tout le monde."
She excused herself when the next customer arrived and I made my way to the front desk to pay the bill.
By this time, Fecundo had awakened and was crying to be fed. Andrea quickly took my pesos and then discreetly offered the baby her breast. I was pleased that she felt comfortable enough to do this in my presence.
I left with a big smile, admiring my pretty nails. But a few feet from the door, I suddenly realized I was starving and stopped at the corner cafe.
I didn't need a menu. "Pizza and coke," I said.