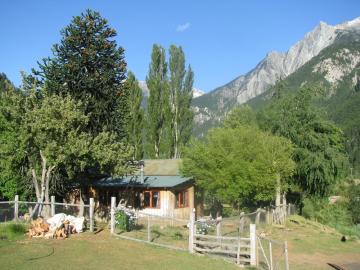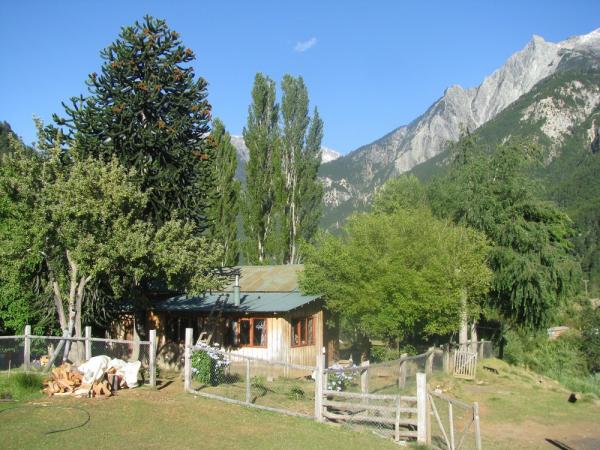 Phil didn't lie. A knock on the door at 8:15 A.M. informed us that it was time for morning yoga. A crisp, summer breeze hit my face as I stepped out of our tent. Yoga was perfect. It got my blood flowing and eased me into the morning and prepared me for our first day on the water.
Breakfast consisted of eggs, potatoes, yogurt, fruit, granola, and toast with all sorts of delicious preserves. Its a good thing that I was about to be paddling for seven days-with all of the food in front of me, I could see myself constantly with a fork in my hand.
After breakfast, we divided up into boats. I would be on Phil's boat with Ellen, Troy, Nikki, Alice and Randy. I decided to sit up front. In my opinion, it's the best seat in the house.
Phil is a kind soul and a fantastic boater. He and his family have ties with the boating community in Missoula, and he had very interesting insights about his experiences on the Fu. I felt completely at ease with Phil from the minute my tush hit the tube.
He told us that our first day's run would be Puente a Puente (Bridge to Bridge), to assess our crew's capabilities. All in all, Bridge to Bridge would take us about 3 hours, with non-stop class III-IV action. The power of the Fu was amazing-big, pillowy crystal-blue waves would constantly crest over our 18-foot raft and leave everyone in the boat completely drenched. The only thing more amazing than the power of the water was our guides' abilities to safely navigate their crews down this incredible and technical whitewater. Phil did a wonderful job of explaining each rapid before as we approached it, and he let us know exactly what to expect. However, without a doubt, when I looked to the left to see a boat-sized hole in the middle of the river, Phil's words went by the wayside.
After a successful run by all three of our boats, we loaded up and returned to camp. The afternoon would be saved for kayaking.
Piero, like many of my good buddies from Missoula, promised I'd have a roll by the time I left Chile. My kayaking had been limited to anything I feel comfortable swimming. I really love it, but rolling a giant plastic boat over in the water just had been something that never really clicked.
We headed to a giant eddy and all got in our boats. After 20 minutes of Piero's instructions, I got the nerve to try a roll on my own. Somehow, I found myself upright in my boat! I looked around, still suspicious that Piero had flipped me over, but I was alone. I had done it. I rolled a kayak.
Upon our return to camp, we were greeted with cold beers and an inviting hot tub. Our muscles were sore but our hearts were happy.