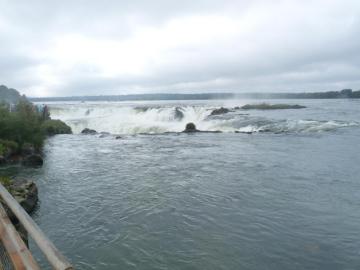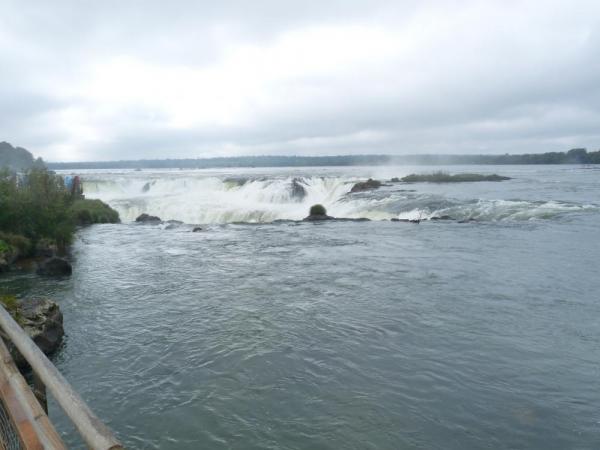 Our only plan today was to meet Danny's host family for lunch, so we spent the morning wandering around the Rose Garden in Palermo Park. Danny insisted that we try the A Line of the Subte, with it's ancient wooden cars. Fortunately, it was NOT crowded as Danny had described for us in great detail the trials and tribulations of riding the Subte when it's busy and the people are packed like sardines. We arrived in the Caballito Barrio, a lovely neighborhood with a park near his apt. building, and we enjoyed a wonderful lunch (yes, delicious empanadas again!) and visit with Danny's host family. They did not speak English, so Danny and their son, Fernando served as interpreters for the visit, a little awkward at first, but our body and facial language transmitted our true feelings of gratitude that Danny was having such a great experience living with them.
Finally, we left the hotel one last time, and gave Danny our biggest hugs (his semester ends July 16), and took a taxi to EZE, where our trip began.
This was a fantastic vacation with just the right balance of sightseeing and adventure activities. Thank you Adventure-Life for facilitating the trip, and providing us with A+ guides, and a flawless itinerary. The next time we will head south to Patagonia...can't wait!!!