The luxurious, oceanfront Hacienda-style Inn at Robert's Grove offers 52 beachfront and beach view rooms, including 22 ocean front suites. Located on 22 private acres of white sand just north of Placencia village, the inn offers a romantic setting and great family activities. The Inn is small enough to make it feel like a guest house, yet large enough to offer privacy, comfort, sociability, and fine dining.

The onsite spa and dive center are available to guests everyday of the week. Onsite activities include three freshwater swimming pools, canoeing and kayaking, biking to town, a workout facility, and Hobie cat sailboats, windsurfers, and pedal boats. Full day guided tours are also available in small groups on a daily basis.

Lodging

Classic Vista Accommodations: These rooms are found the first and second floors. First floor rooms have views of the pool and beach or beach trees and the beach. Both have similar layout styles but the second floor rooms offer cathedral ceilings. All rooms are decorated in native woods, woven fabrics and rugs, Mexican terra cotta floors, original artwork and wood floors. Rooms hold between 1 to 3 people

Family Classic Vista: These second floor suites have an additional bunk bed set-up right off of the main bedroom. Large, private terraces a direct view of the beach. This vista sleeps 2 adults and 3 kids (under 12 years) or 3 adults.

One bedroom villas: Spacious 1000 square foot rooms with ocean views show off the Caribbean's beauty! Enjoy the beautiful decorations that run through the lodge while also enjoying original artwork and hardwood furnishings. This villa holds from 1 to 3 people.

Two bedroom villas: These villas are 1500 square feet. Some face the beach while others face a tropical garden. The common living room opens onto a 16-foot terrace that overlooks the beach and ocean. This villa holds between 2 to 5 people. Some villas also have kitchenettes.

Three bedroom villas: These villas are 2200 square feet and are located on the second floors and are designed as a duplex. The common living room opens up onto a 16-foot terrace. The second floor bedrooms include both an oceanside view and the tropical garden view. Two bedrooms and the common room are found on the second floor, and the third bedroom or the "Penthouse" is located on the rooftop and has a fabulous view of the ocean! A few of these villas have kitchenettes. These villas sleep up to 7 people.

Robert's Grove Beach also offers two private islands to enjoy a remote getaway. Robert's Caye and Ranguana Caye. These are both privately owned islands that are rich in individual charm and complete with an all-inclusive "Swept Away" package, designed to make your stay worry-free and comfortable.

Dining

The Habenero Mexican Cafe is newly renovated and overlooks the Placencia Lagoon. Open for breakfast, lunch, dinner and late night drinks. Sweet Mama's Belizean Style restaurant offers a relaxed atmosphere and provides delicious Belizean cuisine alongside ice cold cocktails, beer and assorted beverages.

For a fine dining experience, choose the Seaside Restaurant. Located right on the beach, enjoy incredible views of the Caribbean! The Seaside is open for three meals a day and serves international and local cuisine. Look for locally caught, fresh fish and seafood, as well as US imported beef.
Adventures at Robert's Grove

Scuba Diving: Roberts Grove offers a PADI 5 Star Dive Center and guests are invited to join experienced guides to explore the underwater paradise of the Barrier Reef.

Whale Shark Diving: Swim alongside these gentle giants, which frequent Belizean waters between the months of April and June.

Snorkeling: Robert's Grove owns a fleet of boats and employs several professional guides to take you snorkeling. The Barrier Reef and nearby cayes of Belize are popular locations and this guided trip also stops at Roberts Caye, a private sandy island owned by the Inn.

Fly Fishing: Robert's Grove has a Fishing Center which teams guests with licensed Placencia fishing guides for a day spent fishing in the outer cayes. The Inn is equipped with boats, rods, and tackle.

Monkey River: Take a guided boat trip on Monkey River, a birdwatcher's paradise in the South of Placencia. Guests are able to observe the rich wildlife of Belize and hike newly cut trails through the rainforest.

Lubaantun Mayan Ruin & Cave Swimming: This guided tour takes guests to the Mayan Ruins of Lubaantun and on a hike to the caves of Blue Creek. Here, guests have the opportunity to go cave swimming.

Jaguar Preserve:
For our more adventurous guests, wanting to experience Belize wildlife at firsthand, to the north lies the Cockscomb Basin Wildlife Sanctuary or Jaguar Reserve, the world's first protected area set aside to preserve the greatest cat in the new world - the jaguar. While you will be lucky to spot the great cat, you will experience his habitat of a tropical rainforest. Our guide will point out medicinal plants and herbs, animal life and habitats. You can also swim under the waterfall and go river-tubing.

Kayaking: Take a 3 1/2-hour guided kayak trip down the South Stann Creek River. Guests observe pristine countryside and wildlife from their kayaks.

Horseback Riding: Robert's Grove offers the only Horseback Riding tour available in southern Belize. Located in San Roman Village (a 25 minute trip from Robert's Grove), there are 10 miles of riding trails available for horseback riding. This guided tour takes guests through untouched rainforest and open fields.

Entrance fees and Lunches may have additional costs

Inquire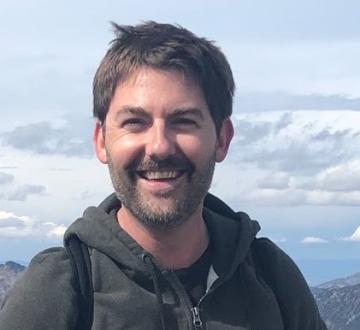 We Love to Talk Travel
Call
1.800.344.6118
or
Chat Now
The trip was terrific with great planning on your part. Most of the adventures were not mainstream and somewhat off the beaten path which made it especially enjoyable!! We felt taken care of and you all were readily available to respond to questions and issues. I would highly recommend your company and friends have already expressed interest based on our pictures and excitement.
Gale Cantor