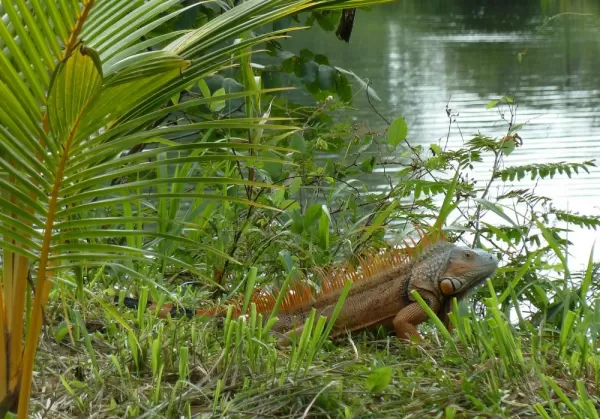 Gerard and I split up today. I took the boat out snorkeling and Gerard went on a hike in the jaguar preserve. Our snorkeling boat visited bird island before heading for the reef. Saw frigate birds with their mating season throat sack in bright red. A fellow passenger said she had seen frigate birds many times, but never with the red throat sack of mating season. Also saw pelicans and boobies.
Snorkeling was impressive with sightings of 3 different kinds of rays, lobster, crab and many, many fish and coral. Lunch on one of the cayes made for a perfect 1/2 day outing.
A walk along the beach at the hotel in the late afternoon made for a great day. Had the lobster for dinner. Tried it both ways - broiled and grilled. Would recommend broiled as it let the subtle lobster flavor come through. Stuffed ourselves with another wonderful desert!