There is plenty to do on Ambergris Caye, and a trip to Belize can be a non-stop adventure if you travel the way I normally do! You can head to the mainland for ruins, zip lining, cave exploration, rappelling and more - or even just stay on the island and enjoy incredible snorkeling, diving, fishing, jet skis, sailing, parasailing and more.
Xanadu, in particular, offers a whole menu of bookable excursions that will pick you up at the hotel's dock, as well as complimentary kayaks and paddle boards that you can take out on your own whenever you would like.
While we had every intention of introducing our children to kayaking, it was a particularly windy week, and we decided to stick to shore. Instead, we enjoyed some wonderfully lazy days at the resort.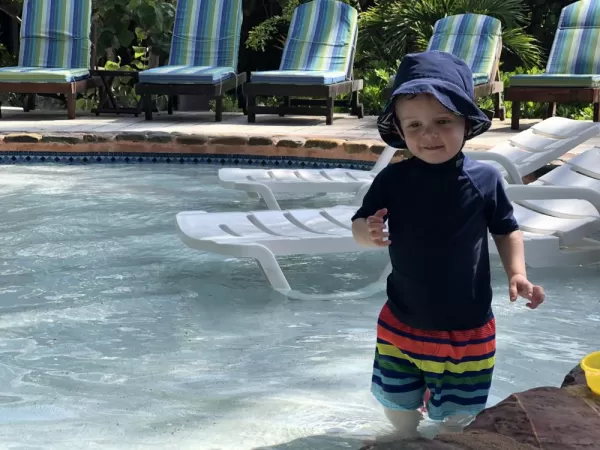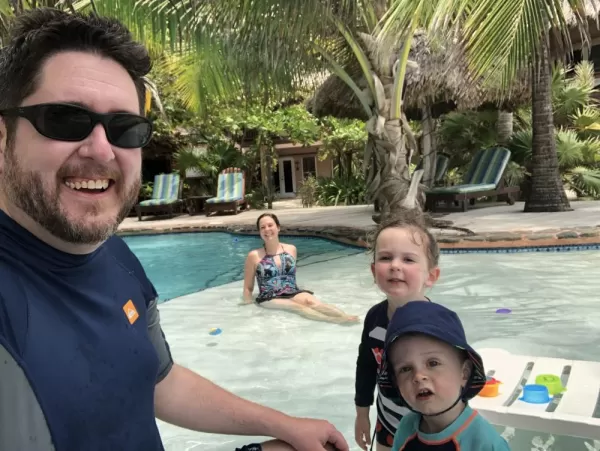 The pool is fantastic and perfect for guests of every age. There are enough chairs and hammocks that there was never a shortage of space, and there is a great mix of sun and shade, so everyone can have a "prime spot," no matter what their definition of that may be. Half of the pool is only 18 inches deep, so people can sunbath here, and it also made an awesome shallow pool which was PERFECT for my toddlers to enjoy! The pool is open 24 hours, and it's lit up blue at night (with all of the palm cabanas surrounding it lit up as well!)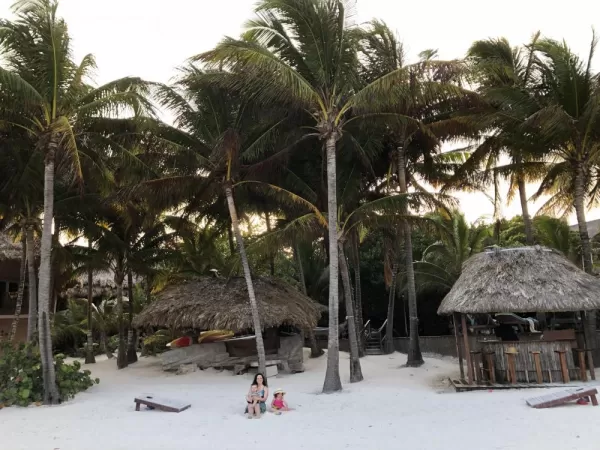 The beach is a little odd, because there is a sea wall and you cannot swim from there, but, with such a fabulous salt water pool, there is really no need! While you cannot swim, the beach is perfect for relaxation or play! It is expansive, with beach chairs spread throughout, and little palm cabanas spread around as well. Again - no shortage of space! You can easily find a (not -so-little) spot to tuck away and nap or read.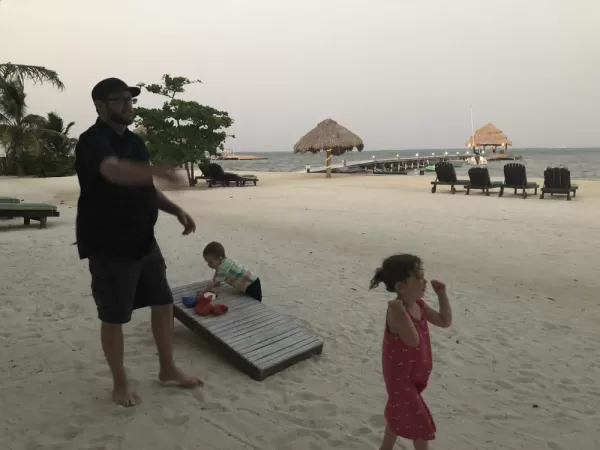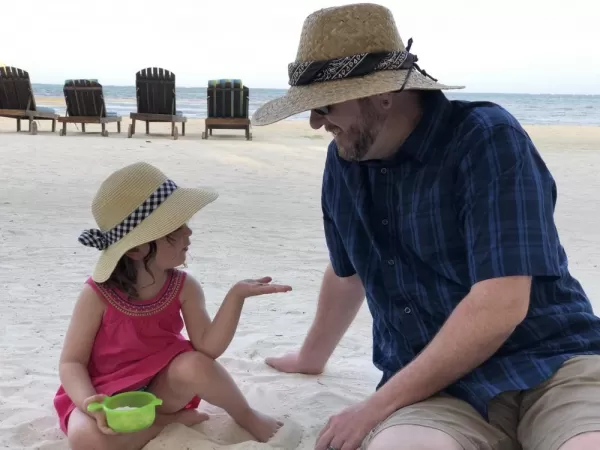 There is also cornhole set up on the beach, so while my daughter and son collected shells (of which there are MILLIONS), my husband and I could challenge each other to a game, and we were not bothering those who preferred some peace and quiet!
There is a BBQ station set up on the beach as well, and it is just open and available for use, so you can pick up some local meat to BBQ, or grill up your catch of the day!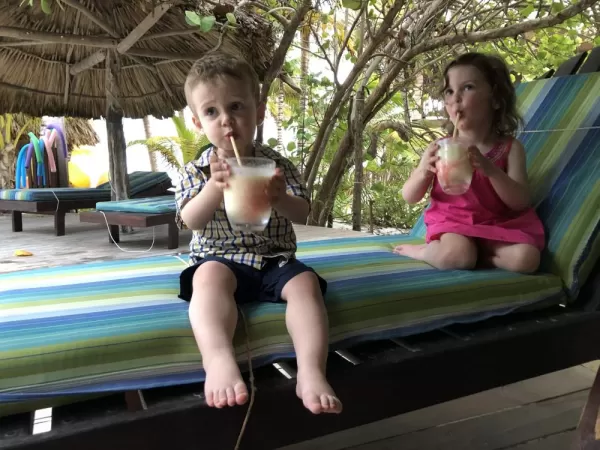 Finally, for those not toting around toddlers, there is a wonderful little bar next to the beach that makes a killer colada and a huge hot tub overlooking the beach and ocean. So, whether you plan to head out and explore each day, or simply relax and enjoy the resort, Xanadu is a perfect option for anyone who wants to get away!