A U.S. Virgin Islands cruise is the ideal choice for travelers looking for a warm, tropical island where you can hike up lush forested mountains one day and lie in the sun on a white beach, occasionally getting up to go snorkel with the fish. The Virgin Islands are well known for their sparkling, clear warm waters as well as the wildlife and geography. The islands are composed of 52 square miles and have a population of 119,827; a blend of ethnicity of people from Africa, England, Holland, Denmark, Spain, France, India and the United States. The capital city of Charlotte Amalie is rich in both history and culture. The country uses the US Dollar as the currency and adheres to the US's political system. The weather is pleasant year round making it an ideal destination anytime of the year. The mild weather is also allows a vast variety of flora and fauna to thrive on the islands. There are over 30 species of birds and over 800 types of plants on the islands. Overall, a trip to the islands has something for everyone, no matter what the age or interest!

U.S. Virgin Island Weather

The weather on the islands is moderate and mild; the difference between the average hottest month and the coldest month is 18 degrees. The warmest months tend to be June, July and August with averages in the mid 80s; the coolest months are December through February, averaging 70-degree temperatures. The hottest temperature recorded was 99 degrees and the coldest was 52 degrees.

The water temperatures typically stay within a 4 or 5-degree range varying from 83 degrees in the summer to 79 degrees in the winter months.

The Virgin Islands typically receives the majority of its rain in November, October, September, August, and May. Rain showers are short and are normally at night or in the mornings. The driest months are February and March.

Hurricane season in the Atlantic is from June 1st to November 30th although most occur in August and September. The last time a major hurricane hit the island chain was Hurricane Marilyn in 1995.
Want to Go?
region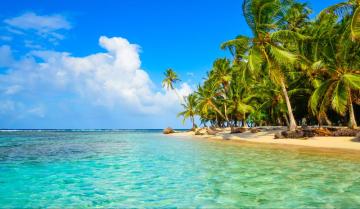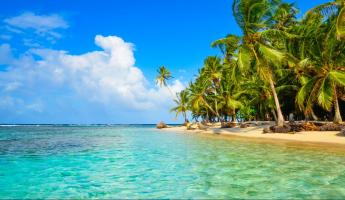 destination